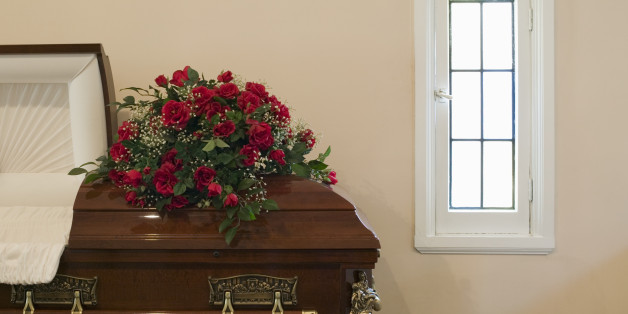 Losing a loved one is traumatic enough, but receiving an email from a funeral home claiming to have defiled that loved one's body is on a whole other level of horrifying.
When Pamela Johnson's 64-year-old mother, Melinda Shaw, unexpectedly passed away of a heart attack, Johnson put her beloved mother's body in the care of Grace Funeral Chapels in Cypress Hills, Brooklyn for a funeral set for May 8. Johnson contracted the funeral home to handle the transfer and preparation of the remains, and the embalming, in addition to holding the physical service in their facility. Johnson also gave the funeral home her email and the email of her 14-year-old daughter so they could keep her updated.
On May 6, two days before her mother's scheduled funeral, Johnson received an anonymous email from someone who claimed to work at Grace Funeral Chapels using the AOL address gfc607@aol.com. Johnson was too uncomfortable to share the full contents of the extremely explicit message, but it described necrophiliac acts done to her mother's body, The Village Voice reports. Part of the message read, "Also we would like to thank you for allowing our directors to f-k the hell out of your loved one…there is nothing like a dead piece of a-."
Johnson, 46, subsequently filed a lawsuit in King's County Supreme Court last month against Grace Funeral Chapels and all those potentially involved. Her attorney, Vivian Sobers, filed a new suit with more details and the message on Oct. 7. Johnson is suing for professional malpractice, emotional distress, negligent hiring, and violation of the right of sepulcher. She originally asked for $85,592, but her new lawsuit does not name a specific amount.
According to the suit, Johnson immediately contacted the funeral home and she was told that the email did originate from them and that they would investigate immediately. The funeral home, however, never got back to her and Johnson was forced to hold her mother's service there due to time constraints.
Shawn King, one of the director's of Grace Funeral Chapels, called the email sabotage. "Obviously, someone hacked into our system," said King in a comment to the New York Post. "It didn't come from anyone who works for me."