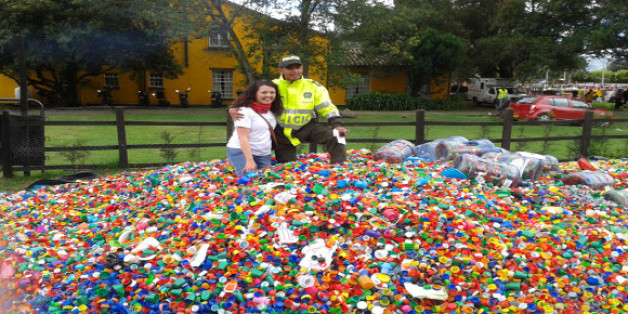 We don't want to keep this good news bottled up!
A Colombian cancer charity collected 344,935 pounds of bottle caps in eight hours, shattering the record in the Guinness Book of World Records while raising money for 500 young cancer patients.
That's more than 70 million bottle caps, according to Guinness.
Fundacion Sanar required the postal service and 300 National Police cadets to help collect and transport the caps by truck to the weighing site on the outskirts of Bogota. The previous record was 200,659.9 pounds, set in 2011 by children's charity Fundación Garrahan in Argentina.
A spokesperson from Fundacion Sanar was not immediately available to comment.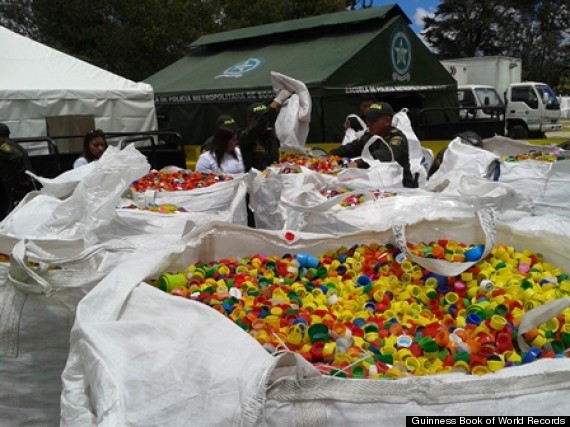 Credit: Guinness Book of World Records.