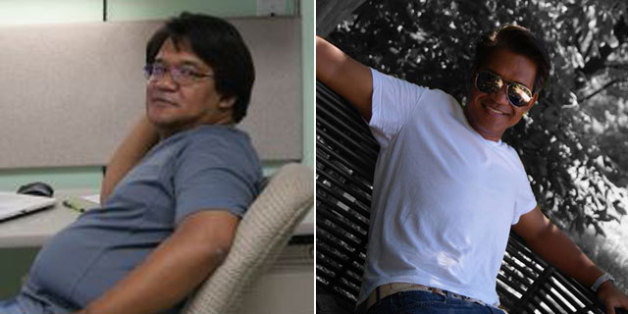 Got a success story of your own? Send it to us at success.stories@huffingtonpost.com and you could be featured on the site!
Name: Hann Sipin
Age: 45
Height: 5'10"
Before Weight: 230 pounds
How I Gained It: I loved to eat -- a lot. I loved to smoke -- a lot. I did not care about myself. It was the compulsion to overeat. Food for me was a blanket of security. I ate a lot of rice and heavy doses at fast-food and buffet restaurants. I felt miserable inside. I was defeating myself and drowning myself in isolation.
Breaking Point: The results of my blood work horrified me. I developed gout, my total cholesterol was abnormally high and I was nearing pre-diabetes. I was scared that I was slipping -- fast. I needed to overhaul my whole persona.
How I Lost It: I knew if I wanted to lose weight and be successful, I needed to quit smoking cigarettes. I did not struggle, I just quit. From there, portion control was the key. I cut down on my sugar intake. I stopped drinking soda and switched to water. I ate more fruits and vegetables and totally eliminated processed food.
I rediscovered my passion for sports. I started swimming and playing basketball religiously, combining them with a trip to the steam room. It felt liberating to be able to work out strenuously. Now, I do 300 pushups and 300 sit-ups a day to sculpt my body. Finally, I'm off my medications too!
I've regained control of my life. I have so much stamina and energy, it is mind-boggling. I'm more confident and happier now and looking forward to the future.
After Weight: 160 pounds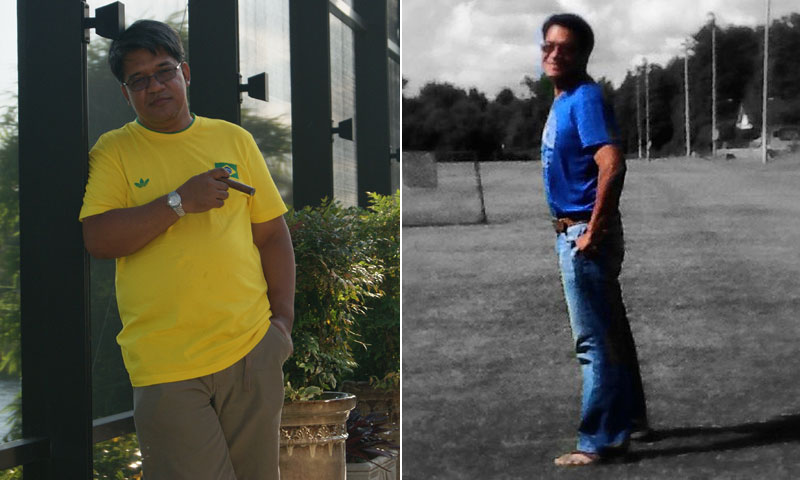 The Huffington Post publishes photographs as they are submitted to us by our readers.
Check out more of our inspiring weight loss stories below:
PHOTO GALLERY
Weight Loss Success Stories
For more on weight loss, click here.