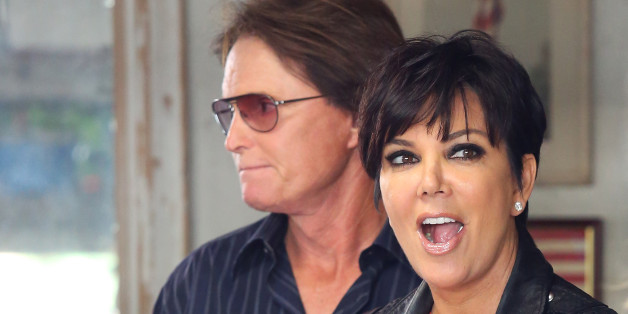 All eyes were on the Kardashian-Jenner clan this week as Kris and Bruce announced their separation.
The pair, who have been married for 22 years, released a statement on Oct. 8, admitting that they have been living apart for some time now. "But we will always have much love and respect for each other," they said. "Even though we are separated, we will always remain best friends and, as always, our family will remain our number one priority."
Both have admitted that they have no plans to file for divorce.
In happier news, Hayden Panettiere confirmed those engagement rumors and finally revealed that she is set to marry her beau, Wladimir Klitschko. Panettiere flashed her diamond while in NYC on Oct. 9 -- and it's allegedly worth close to $500,000.
Also this week, Tom Hanks announced that he was diagnosed with type 2 diabetes on "The Tonight Show With Jay Leno," joking, "My doctor said, 'Look, if you can weigh as much as you weighed in high school, you will essentially be completely healthy and not have type 2 diabetes ... And I said to her, 'Well, I'm gonna have type 2 diabetes.'"
All jokes aside for this next one.
Lea Michele gave her first interview since boyfriend and "Glee" co-star Cory Monteith's death, telling TV Week Australia that she felt like she was in a daze after hearing the news.
"I really woke up every single day feeling like I was being in some sort of spell or something, that I was lucky enough to have him in my life," Michele, 27, said. "I feel like what happened with Cory [the cause of his death] was this big," she explained, reportedly holding her fingers together to reflect a tiny amount, "in the scheme of who he was and his life."
In other news, Sinead O'Connor continued writing open letters about Miley Cyrus, Kanye West and Jimmy Kimmel made up after their Twitter feud and Halle Berry gave birth to a baby boy, Maceo-Robert Martinez.
See the best photos of the week below:
BEFORE YOU GO
PHOTO GALLERY
Celebrity News & Photos