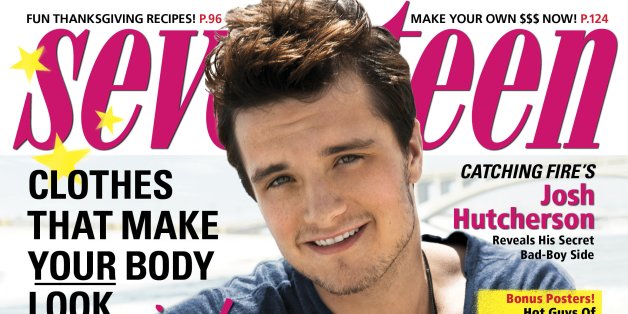 Though it may seem a little unexpected to find Josh Hutcherson on the cover of Seventeen magazine, somehow, the "accessory" J-Hutch is posing with isn't surprising at all.
Looking like a badass leaning up against a blue motorcycle, the bike enthusiast and "Hunger Games: Catching Fire" star -- who seems to be everywhere these days -- is the latest face of the November issue. Scroll down below for a larger photo.
With "Catching Fire" premiering in theaters next month, Josh spoke with Seventeen where he settled the debate on whether J-Lawr is funnier than him, heartbreaks and being blinded by love.
Read below for highlights from the interview, and head over to www.seventeen.com/Josh for more. Pick up the November issue of Seventeen, which hits newsstands on October 22.
On who is funnier on set, himself or Jennifer Lawrence?
We have this debate all the time -- I think it's me! This sounds mean, but it's true, and Jennifer would agree. Her thing is being shocking, goofy, and silly -- which is amazing, and it takes a talented person to do that. I like to be more clever and witty. But if you had to go on who gets more laughs, I'd say she'd be the winner.
On having his heart broken:
I think getting broken up with is worse than breaking up with somebody…For me it hurts more when you're ready for something to keep going and the other person isn't.
On whether he's dated girls with the wrong intentions:
Definitely. I was blind at first by looks, by love, whatever. I've been known to fall hard and quick for girls, which I think is better than not falling at all.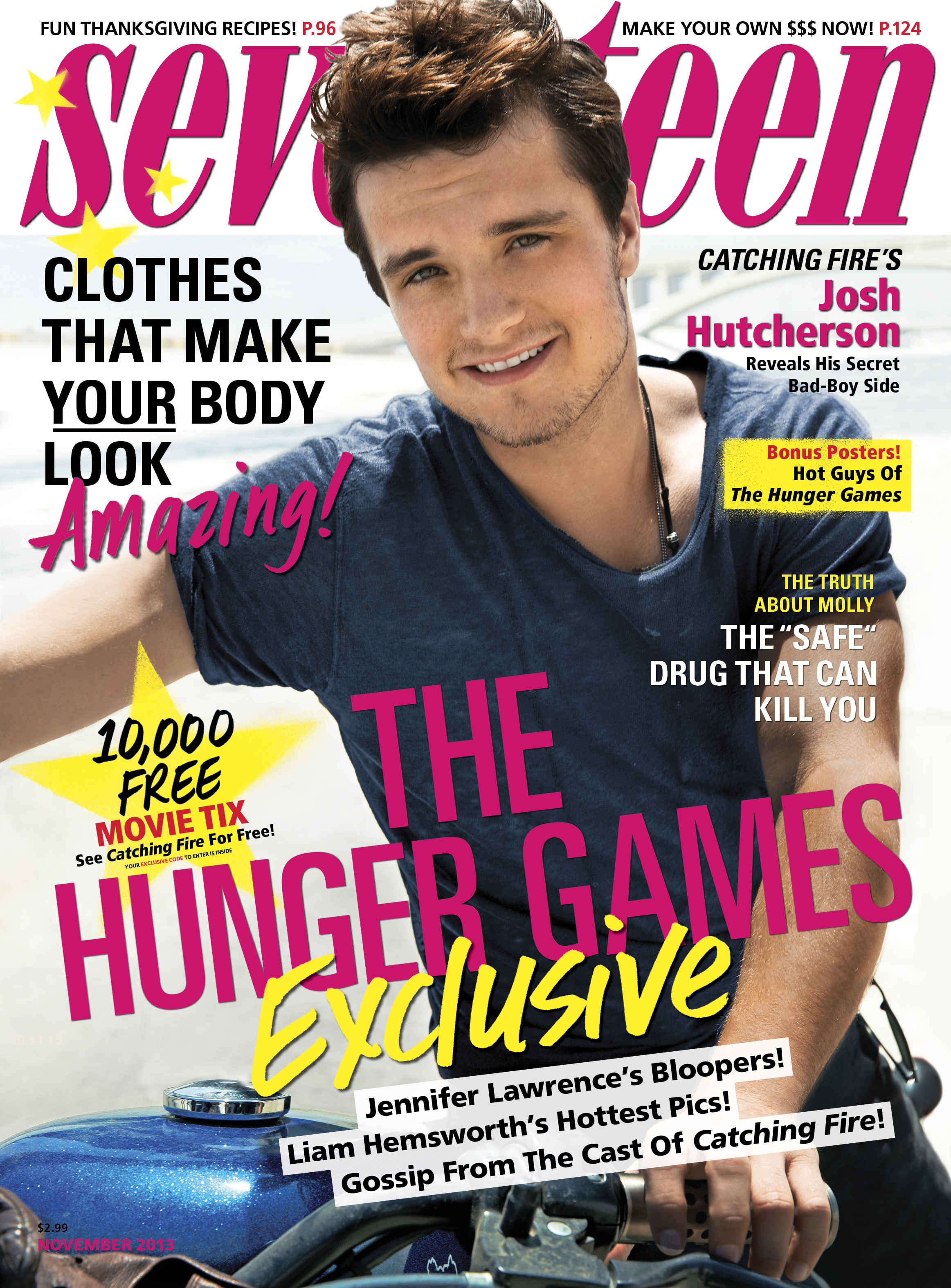 BEFORE YOU GO
PHOTO GALLERY
Celebs Who Love JLawr As Much As We Do