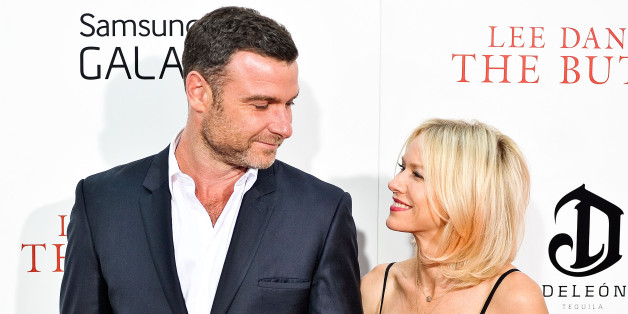 Naomi Watts learned a valuable lesson upon meeting Liev Schreiber -- be forward!
The gorgeous Australian, who graces the November 2013 cover of Allure, spoke candidly about making the first move on her man. She told the magazine:
"It was a lot more ballsy than I would ever normally be."
She and Schreiber met years before running into each other at the 2005 Met Costume Institute Gala. While the two reconnected there, Watts saw her second chance flash before her eyes.
"He got up to say he was leaving, and I was like, 'Oh, shit.' So I said something cheeky. 'Don't you want my digits?' It made him laugh."
Watts' flirting paid off -- Schreiber texted her later asking to get a drink. Her feisty response? Meet for breakfast the next day. They've been inseparable ever since (check out Allure's sideshow for more of her steamy shoot and interview).
Aside from raising their two sons, Alexander and Samuel, the couple is keeping quite busy. Schreiber lent his voice to this month's PBS documentary "Superheroes: A Never-Ending Battle," and his partner is starring in the buzzworthy film "Diana."
BEFORE YOU GO
PHOTO GALLERY
Naomi Watts Style Evolution