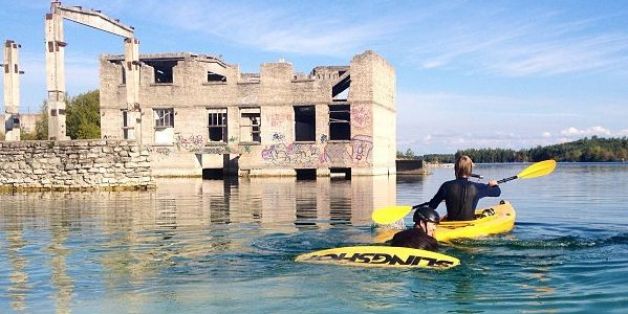 We're seen our share of abandoned places, from theme parks to palaces, but it's not often you can paddleboard through ruins of what once was.
Near the coast of Estonia, there's a bizarre abandoned jail known as the Murru prison complex. Convicts used to mine limestone in the quarry next door, yet operations came to an abrupt stop when Estonia gained independence about 20 years ago. The quarry filled with water, and soon the prison itself also drowned in what locals call "the blue lagoon."
Now paddleboarders, kayakers, scuba divers and Instagrammers have a field day in the sunken jail, which is an eerily fabulous under and above-water playground. Take a look!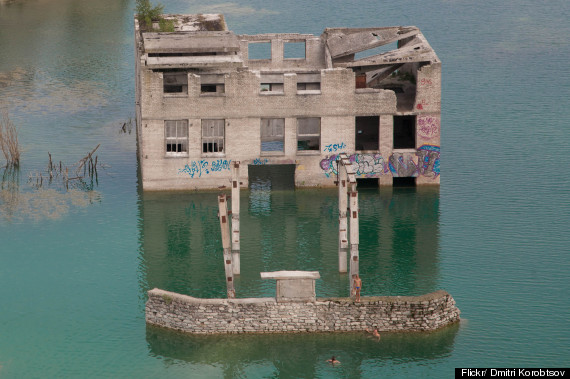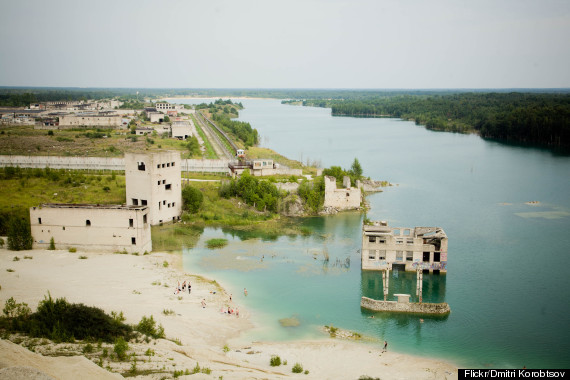 BEFORE YOU GO
PHOTO GALLERY
Eerily Beautiful Abandoned Places