Where does a heretofore obscure model/actress go after starring in one of the summer's biggest music videos -- and almost completely naked, at that?
Just ask Emily Ratajkowski, the 22-year-old bombshell who rose to fame by prancing around Robin Thicke and Pharrell in only platform shoes and a thong in the now-infamous music video for "Blurred Lines." The result has been over 47 million page views, and a plum role in the much-anticipated film adaptation of the thriller "Gone Girl," co-starring Ben Affleck, Rosamund Pike and Neil Patrick Harris. It's also yielded this sexy spread for GQ magazine, in which Ratajkowski strips down for photographer Terry Richardson.
On shooting the "Blurred Lines" video, Ratajkowski tells the publication that she didn't put too much thought into her dance moves. "It was my personality. There was no glamour involved. I was just silly and playful and kind of ridiculous -- a big dork. And I only let my best friends see that. Of I've had a couple of cocktails."
She added: "When I first saw the video, I was like, Oh, Jesus Christ, I'm so naked. Not just naked, but so revealed."
Check out some of the photos from Ratajkowski from the shoot below, or click through to GQ for more on Ratajkowski.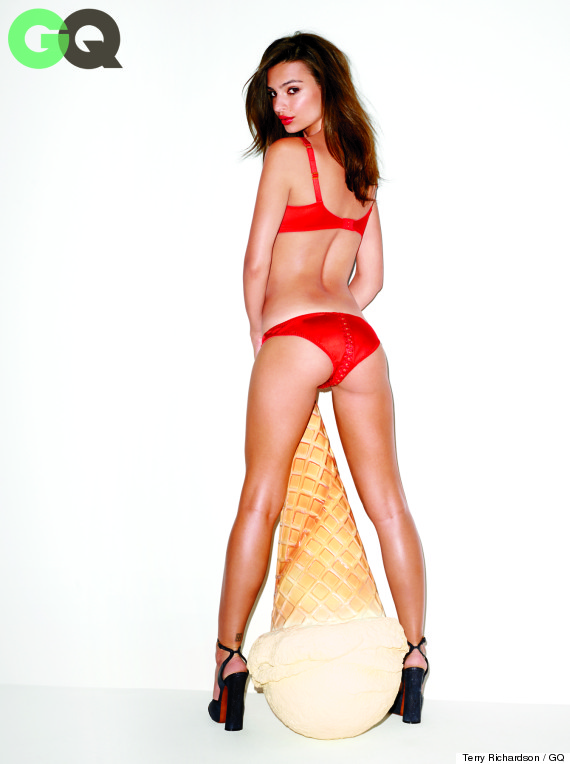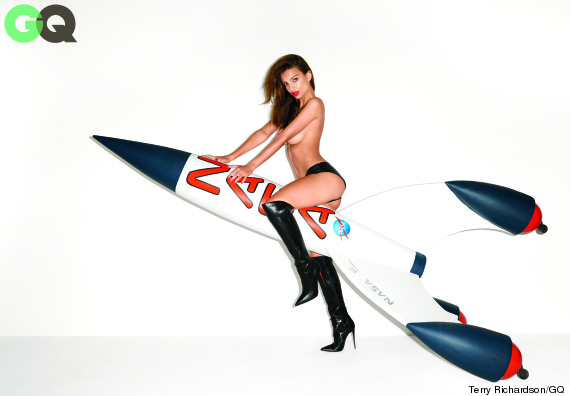 Everyone's favorite music video star got a spread in GQ http://t.co/ieBCcMD0kR pic.twitter.com/PIkrwG85pb

— Josh Petri (@joshpetri) October 16, 2013
BEFORE YOU GO
PHOTO GALLERY
Pharrell & Nude Models (NSFW)