Kate Hudson wows on the cover of Shape magazine, rocking a pink sports bra and tiny spandex shorts.
The 34-year-old actress opens up about her workout routine and reveals how she maintains those incredible abs.
"I work out to feel great but also to look great," she tells Shape's November issue. "There's no way a woman gets up to work out at 6:30 a.m. just for the mood boost. She wants to fit into her jeans and look fantastic too."
The mother of two explains she's been doing Pilates for 15 years and is also a huge fan of jumping rope.
"My new thing is that I always carry a jump rope with me. Then whenever I have a break during the day, I'll just jump," she says. "I can either sit around looking at my phone or I can jump!"
Well, by the looks of this cover, Kate's doing something right.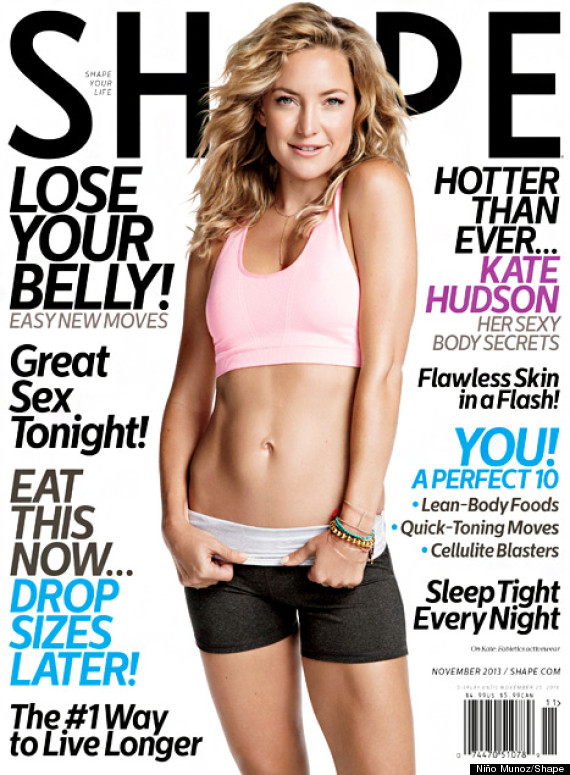 The November issue of Shape is on newsstands and iPads nationwide on October 21.
BEFORE YOU GO
PHOTO GALLERY
Celebs In Crop Tops