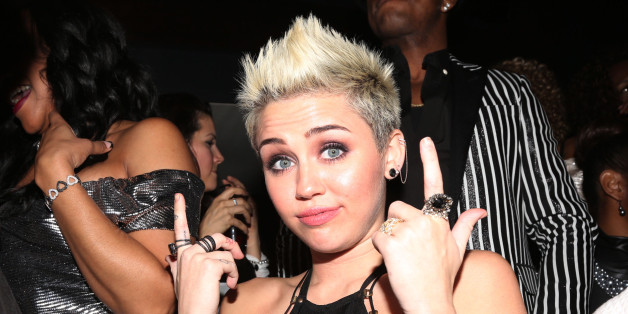 Miley Cyrus and her now infamous album "Bangerz" charted a major accomplishment on Wednesday. After selling 270,000 copies in its first week, "Bangerz" took the No. 1 spot on the Billboard 200.
This news comes after industry sources predicted that the album could top the chart if it sold 250,000 copies by the end of the tracking week. This isn't the singer's first time at the top, however. "Bangerz" counts Cyrus' fifth No. 1 album since 2006, including her ventures as Hannah Montana. Her last studio album in 2010, "Can't Be Tamed," peaked at No. 3 and sold 102,000 copies in its first week. "Bangerz" is Cyrus' third most successful debut behind "Breakout," which sold 371,00 copies in its first week and "Hannah Montana 2: Meet Miley Cyrus," with 326,000 copies.
The success of "Bangerz" comes after the first single, "We Can't Stop," reached the No. 2 spot on the Billboard Hot 100 and "Wrecking Ball" gave Cyrus her first No. 1 song on the Hot 100.
"Bangerz" beat out the latest offerings from Panic! at the Disco and Drake to nab the top spot. Panic! at the Disco's "Too Weird to Live, Too Rare to Die" debuted at No. 2 with 84,000 copies sold, and Drake's "Nothing Was the Same" dropped to No. 3, moving 83,000 albums.
BEFORE YOU GO
PHOTO GALLERY
Miley Cyrus' Transformation