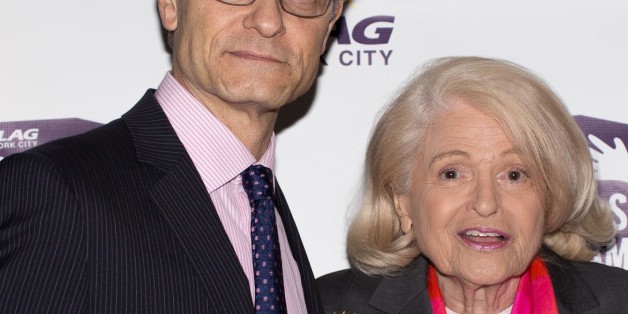 Marriage equality advocate Edie Windsor took home top honors at the 2013 PFLAG NYC Awards Dinner.
The Defense of Marriage Act (DOMA) plantiff nabbed the "Stay Close" Individual Leadership Award at the star-studded Oct. 14 fete, now in its 40th year; Broadway producer Daryl Roth ("Kinky Boots") and "A Kid Like Jake" playwright Daniel Pearle also nabbed the "Stay Close" Family Leadership and Entertainment Leadership awards, respectively.
"Frasier" star David Hyde Pierce, who is set to direct the forthcoming musical "It Shoulda Been You" when it hits Broadway, served as the evening's emcee. Attendees were treated to a sneak peek at the show (which was co-written by Pierce's husband Brian Hargrove) courtesy of Broadway performers Sierra Boggess ("The Little Mermaid," "Phantom of the Opera") and Harriet Harris ("Cinderella").
Check out photos of the 2013 PFLAG NYC Awards Dinner below:
PHOTO GALLERY
2013 PFLAG NYC Awards