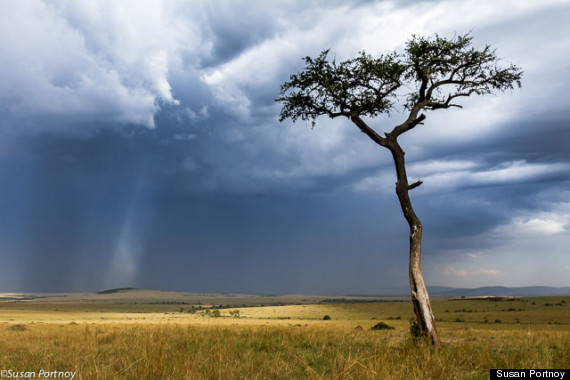 This week's Moment of Travel Zen comes to us from Susan Portnoy of The Insatiable Traveler. Her photo was taken on a trip to Kenya's Mara Triangle.
"Rain falls, sun shines, it's a mix of dramatic colors on the Masai Mara."
Safaris offer the unique opportunity to connect with nature and witness animals living in their natural habitat. No matter where you go, on a safari you're immersed in your surroundings in a totally zen way.
Where have you traveled for a moment of zen? Email travel@huffingtonpost.com with your travel zen or submit below!
PHOTO GALLERY
Travel Zen: Safaris
BEFORE YOU GO
PHOTO GALLERY
Travel Zen: National Parks