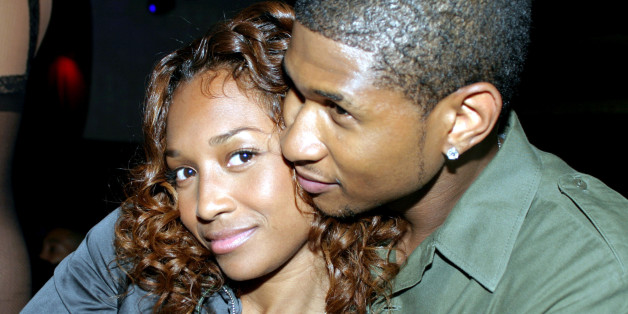 Ten years have passed since Rozonda "Chilli" Thomas and Usher broke up, but the R&B star will always be that "real love" for her.
The TLC singer recently opened up to Us Weekly about Usher, whom she began dating 2001. The two split in 2003 and many thought the songs off his album, "Confessions" -- which hinted at an affair and impregnating another woman -- were about struggles in their relationship. But Chilli told Us Magazine "Confessions" was about Jermaine Dupri's love life.
"[P]eople assumed that album was about us, but it was not," she said. "And Usher and I weren't oil and water. We broke up because I guess it was that time or whatever ... he was that real love for me."
"In any relationship, even when it came to my relationship with Usher, when it was time to make a move, I had to do that," she continued. "I don't care how much my heart was hurting, sometimes you're just supposed to be with people for a reason and it's not always a lifetime. Even if you want it to be, it just doesn't work out that way."
Rumors of his infidelity circulated for years after their breakup. Chilli cleared the air, however, telling Us that Usher never cheated on her. In 2010, she admitted he was with another woman while they were on a break.
"I never thought of him cheating, I don't know ... I didn't expect anything like that from him because of how much we loved each other," she said on VH1's "Behind the Music: Usher" that year. "But I kept hearing about it, then I went to him and I asked him and he … admitted it. You know I just, I felt like … a fool, I felt like everybody knew something and I didn't, and I'm … just now finding out."
Usher went on to marry and divorce stylist Tameka Foster. Chilli was most recently linked to actor Tyrese, according to Hot 97.

BEFORE YOU GO