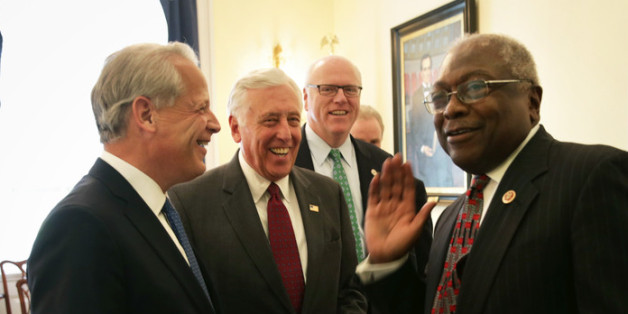 September fundraising filings by the Democratic Congressional Campaign Committee and the National Republican Congressional Committee marked several milestones for the DCCC, and bleak news for its conservative counterpart.
In the weeks leading to the Oct. 1 government shutdown, the DCCC had its best September in history, excluding election years. The committee brought in $8.4 million -- $3.1 million more than the NRCC, and more than either the Republican National Committee or the Democratic National Committee.
The DCCC's haul also surpassed monthly fundraising totals of the Democratic Senatorial Campaign Committee and the National Republican Senatorial Committee combined.
DCCC year-to-date fundraising hit $58.2 million.
While the September data comes from fundraising prior to the government shutdown, it was influenced by Washington's fiscal unrest. Two-thirds of the $3 million raised from online contributions came in the six days following Sen. Ted Cruz's (R-Texas) 21-hour long anti-Obamacare speech and threats from House Speaker John Boehner (R-Ohio) of a government shutdown.
BEFORE YOU GO
PHOTO GALLERY
Obama Rocks Democratic Convention