Miss Yayoi Kusama, otherwise known as the Priestess of the Polka Dot, began hallucinating spots atop the surfaces of her world at young age. In these polka dots, at once simple and boundless, Kusama found a way to break from the self and sink into infinity.
"Polka dots can't stay alone. When we obliterate nature and our bodies with polka dots we become part of the unity of our environments," she famously said.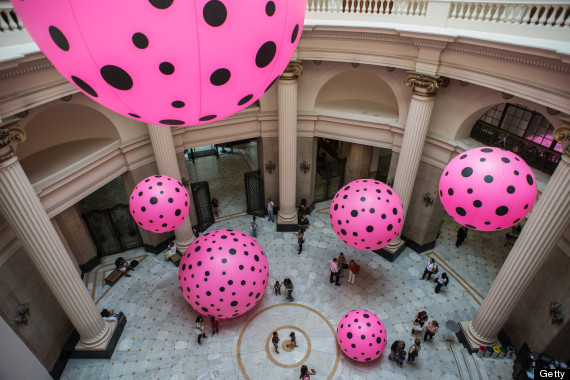 Now, at 84 years old, the prolific artist has turned her visions from an affliction into a source of inspiration, or at least some combination of the two. Kusama has spread her spots around the world, haunting and enchanting millions of eyes with her endless, dizzying dots. After voluntarily checking herself into a mental institution in 1975, Kusama has continued to spread her infectious vision with an endless output of inspired, almost possessed artworks.
For the entirety of her career the concepts of infinity and obsession have guided Kusama's works, whether inviting children to sprinkle stickers over an empty white room like a candy-colored disease or using twinkling lights and mirrors to give a tiny museum room the illusion of infinite space. Thus it's not particularly surprising that her latest exhibition is titled -- can you guess? -- "Infinite Obsession."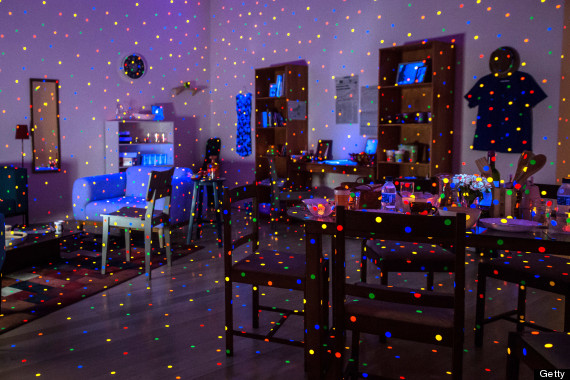 Over 100 of Kusama's iconic sculptures and paintings now grace Rio de Janeiro's Centro Cultural, where they will remain on view for the next three months. In the spot-centric show expect to see humongous, inflatable dotted balls hover above classical architecture, spots spring up on plushy sea anemone-type forms, and neon speckles glow over a dark space. Basically, even in her eighties, Kusama is still a flower child -- and is definitely still digging the polka dots.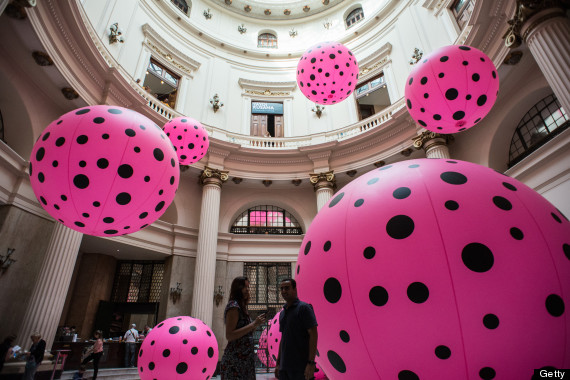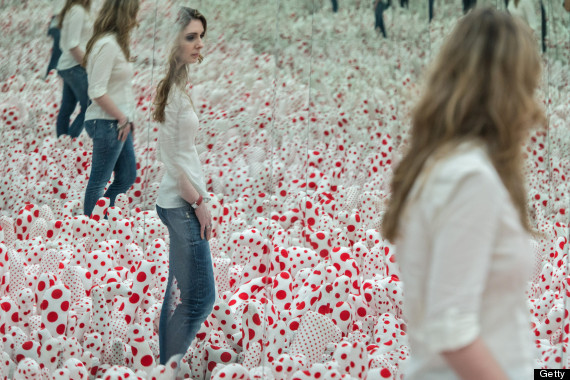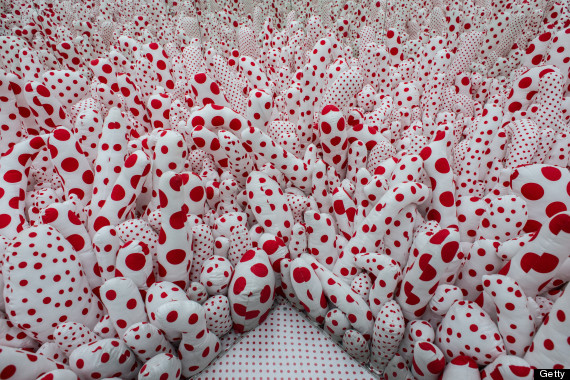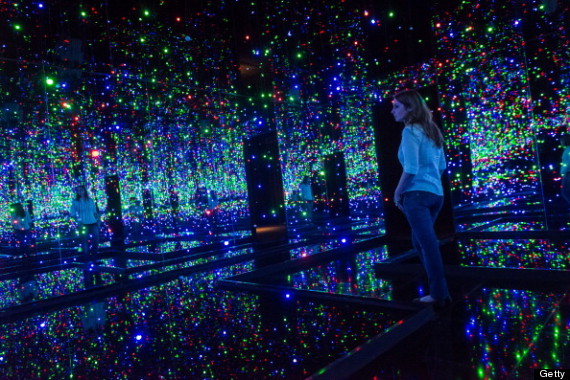 Read our interview with Yayoi Kusama here.