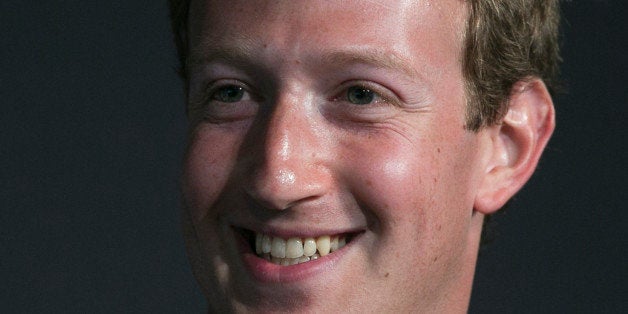 The chief executives of the biggest U.S. companies just keep seeing huge leaps in pay, leaving the average worker further and further behind.
The median pay of a CEO at a company in the Standard & Poor's 500-stock index rose by nearly 20 percent from 2011 to 2012, according to a new report by the research firm GMI Ratings. In contrast, the median weekly earnings of full-time wage and salary workers rose by just 1.4 percent in the same period, according to data from the Bureau Of Labor Statistics.
This is the first time in the 11-year history of GMI's survey that all of the top 10 CEOs made at least $100 million. The biggest earner was Facebook CEO Mark Zuckerberg, who topped the list with $2.28 billion. His salary was based almost entirely on stock options; he made more than $2.7 billion on his 60 million options when Facebook went public in May 2012.
In fact, the CEO pay explosion is largely due to executives exercising their massive stock options while stock prices climb. Starting in the 1990s, CEO pay has been increasingly weighted with stocks and options, which has helped executive pay at U.S. companies grow 127 times faster that worker pay over the past three decades.
A chart, originally from a 2010 study that The Huffington Post previously reported, shows how CEO compensation has changed from 1935 to 2005: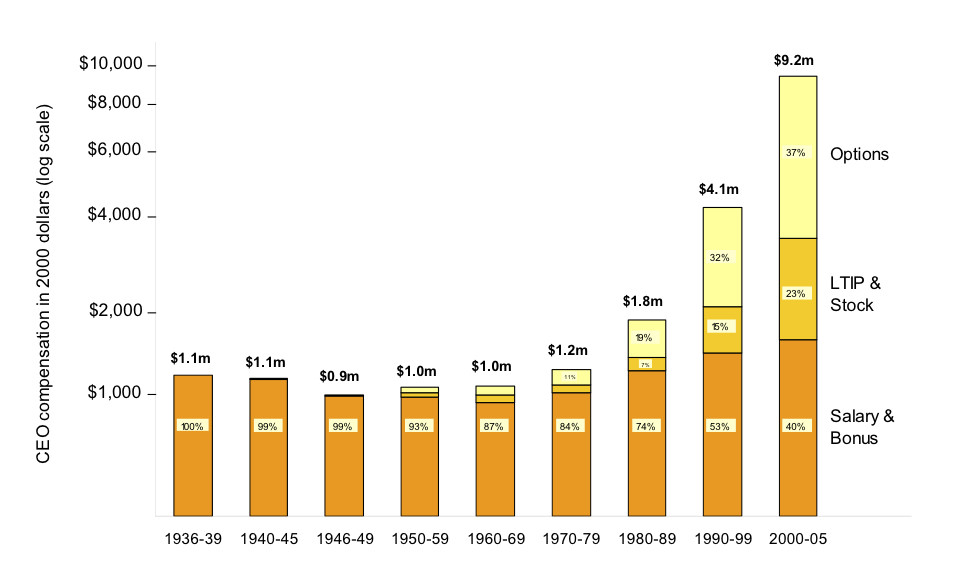 But as James Surowiecki noted in the New Yorker, this "drive for transparency has actually helped fuel the spiralling salaries." Disclosing CEO pay forces company boards to constantly increase salaries to secure top talent and keep up with the executive pay packages of their competitors, he explains.
BEFORE YOU GO
PHOTO GALLERY
The Highest Paid Female CEOs