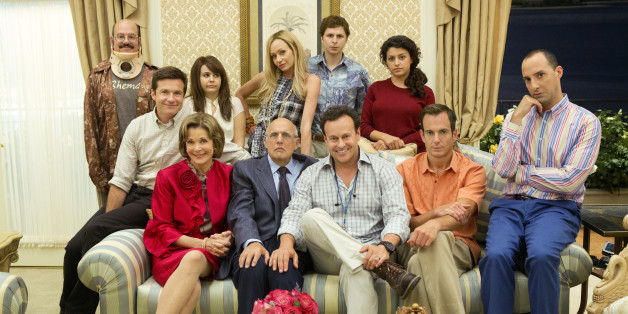 "Arrested Development" creator Mitch Hurwitz knows he made some mistakes when he brought the show back to life on Netflix.
"What I came to realize is that some perfect version of 'Arrested Development' as it exists for me and the actors and the audience and everybody together probably doesn't exist," Hurwitz told the audience of the New York TV Festival on Monday.
For Season 4, Hurwitz crafted a story of many intertwining parts that kept the large ensemble cast apart for most of the episodes.
"I felt in many ways, I did not prepare the audience for this," he said. "Right before the show came out, I thought, I've really not said what this is, and what it had become was a novel. I had this unique opportunity here -- people are going to get to watch eight hours of this, they're not gonna spend the next six months of having it doled out to them … so the storytelling changed. That first episode became much more like chapter one of a novel than episode one of a series. And I didn't prep you guys -- I'm really sorry about that."
Reaction to the new season of "Arrested Development" was mixed when it premiered in July. Michael Cera, who plays George-Michael Bluth, told HuffPost Live he wasn't surprised by the reaction. "I wasn't really surprised because I didn't really have any expectations of how people were going to react to it. I think it's a strange thing, bringing something back that already has a fanbase built in. It's a specific kind of challenge ... But I personally really liked it."
Hurwitz said he hopes to return to the Bluth family, but was coy about just how that will happen. Netflix has said it's ready for more "Arrested Development" and so have many of its key players.
"All I've been able to say is, I really want to continue with this, and the cast really wants to continue with this," Hurwtiz said. "What my new thing is, because it might be tough to get the cast together for the four months you would need to make a series, is to try to get them together for four weeks sooner, and do the movie that is the story that we've been building up to in this show. And then, bring the series back after that. If not my decision, but it's what I want to do. The reason I'm not just saying, let's go do the series next, is because I'm worried it'll take two years to make all those deals -- a mess of people, a weird tease to all of us and the audience. So my goal is to do a movie for Netflix type thing, and then go into the series."
BEFORE YOU GO
PHOTO GALLERY
Arrested Development Photos