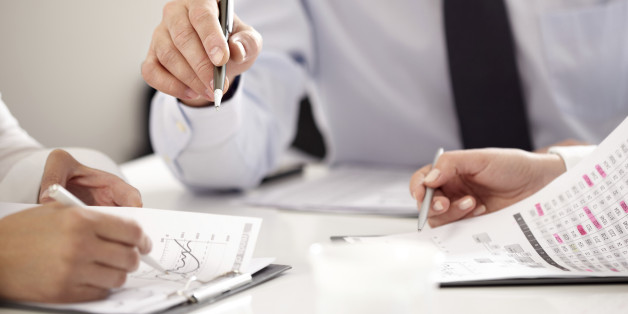 This summer, three major charity watchdogs launched the "Pledge To End the Overhead Myth" aimed at urging donors to look at more than administrative costs when giving to nonprofits. Now, that talk has turned to action.
Charity Navigator, an 11-year-old leading nonprofit watchdog, is making some hotly-debated changes in the way it ranks nonprofits. Currently, the group determines the health of a nonprofit by comparing how much money an organization spends on its programs with how much it doles out for overhead. But Charity Navigator is soon going to include another criteria in its rating system –- how nonprofits' results stack up against one another, NPR reported.
"Think about the fact that [in] the largest nonprofit sector in the history of the world, we do not know whether or not we're having meaningful results and to what extent," Ken Berger, CEO of Charity Navigator, told the news outlet. "It's not to say that they're not having results, but they often just don't know what the heck they are."
Charity Navigator is in the planning stages and will start including results in its ranking system in 2016 when it has gathered the data for every organization in its database. Charity Navigator currently has 1.6 million IRS registered nonprofits in its system.
The group has already outlined on its website the four elements it intends to examine when it comes to a nonprofits' output.
Firstly, Charity Navigator will investigate if, in fact, a nonprofit is putting its resources into the mission that it claims to support.
"An organization may claim it provides direct services when in fact it spends most of its time and money on advocacy," Berger wrote in a recent blog.
The group will also examine if the mission statement is plausible, what it will take to fulfill and how a group has met such goals in the past.
Finally, Charity Navigator will look into the organizations to which nonprofits belong and how they publish feedback from the clients they serve.
Though many philanthropy experts largely advocate for results over overhead, individual charities say it can be logistically burdensome.
Some nonprofits, particularly those that can easily quantify their results –- such as arts organizations – say that they are open to the new ratings system, according to NPR. But nonprofits that are constantly working in the field, and can't gain access to the kind of statistics that Charity Navigator is requesting are not looking forward to the new ratings system.
Doctors Without Borders, for example, told NPR that it will be "nearly impossible" to secure the kind of information that Charity Navigator is asking for.
"There is no way we're going to send a questionnaire to our patients, who are displaced and in a dramatic state, about whether they are satisfied with our care," Sophie Delaunay, the organization's Executive Director, told NPR.
But Berger says that such reporting from nonprofits is too important and that he won't tolerate excuses.
"We believe that it is critically important that the sector move past those excuses and get serious about determining which programs, services and charities are making a real and lasting difference in the world," Berger wrote in a blog on the Charity Navigator site. "The largest nonprofit sector in the history of the world, garnering roughly $1.5 trillion per year in revenues, should be able to tell donors that it meets its mission in a measurable way. There is no excuse to do otherwise!"