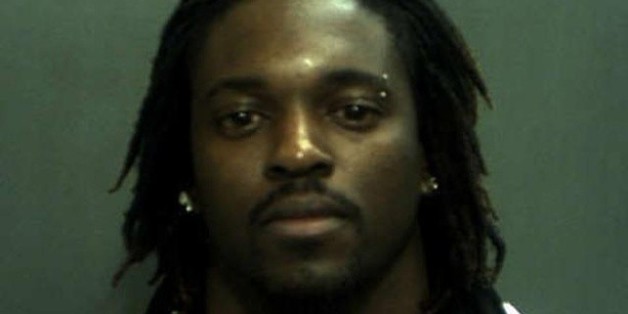 He was mad at the horse.
Korey Jerelds, 30, was arrested early Saturday after he allegedly punched a police horse in the neck several times following a loud verbal disturbance.
According to WTSP, an officer on a horseback was dispersing a crowd when Jerelds "yelled an expletive about the horse and took a fighting stance before punching the animal."
Jerelds now faces charges of interfering with or obstructing a police dog or horse.
The horse, whose name is Mr. George II, was not harmed in the incident, according to WESH.
Oddly, assaults on police horses seem to be somewhat common. In August, a woman in Texas pleaded guilty to slapping a police horse after an officer stopped her for drinking in public.
Diane Harvey, who was apparently intoxicated, refused to put her drink down and began walking away from the mounted police officer. When the officer blocked her way with his horse, an irate Harvey slapped the animal.
In 2012, a shirtless reveler at the Savannah, Ga., St. Patrick's Day Parade slapped a police horse and then tried to outrun three of them. Needless to say, his escape didn't work out like he'd hoped.

BEFORE YOU GO
PHOTO GALLERY
Dumb Criminals: Mugshot Gallery