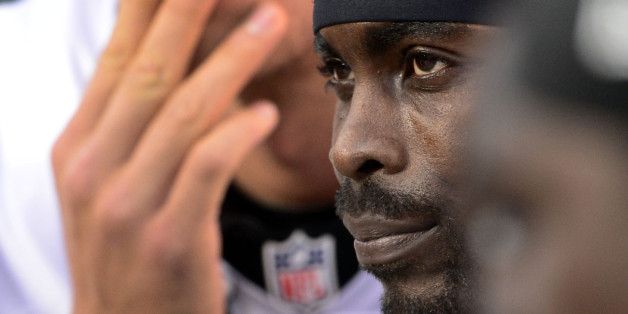 It's still a dog-eat-dog world for Michael Vick. Four years since his reinstatement into the NFL stemming from federal charges for financing a dog fighting operation, the Philadelphia Eagles quarterback landed at the top of Forbes 2013 list of NFL's Most-Disliked Players.
According to an E-poll Market Research survey, 53% participants of 1,100 people voted Vick (out of 10 players) as their least favorite active player based on his "appeal, likeability" among other attributes.
The 33-year-old's ranking may come as a surprise to some, considering his image/career overhaul since returning from a 18 month prison-stint, which has afforded the Pro Bowler with various endorsements and settling his $20 million bankruptcy debt. Other notable players that made the list included San Diego Chargers linebacker, Manti Te'o, and Detroit Lions running back, Reggie Bush.
Check out Forbes complete list of the Forbes 2013 list of NFL's Most-Disliked Players here.

BEFORE YOU GO
PHOTO GALLERY
10 Worst States For Animal Abuse Laws