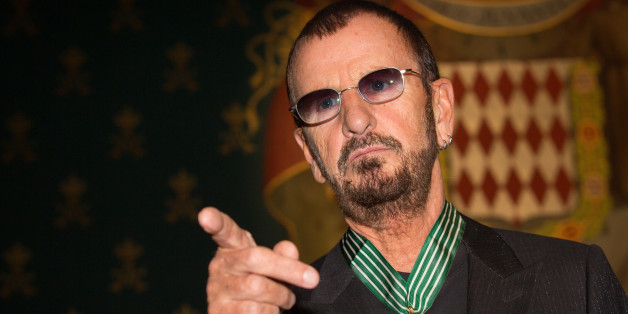 Nearly 50 years ago, Ringo Starr snapped a photo of a group of teenagers he saw while on the Beatles' first trip to the United States. Today, the legendary drummer is asking for help to find those very teens in the shot.
In 1964, the Beatles touched down in the U.S. to play "The Ed Sullivan Show." At the time, Beatlemania was beginning to sweep the nation. So, it should come as no surprise that six teens -- four guys and two gals -- seated in a convertible would be shocked to see the band cruise by. That's just what happened when Starr took a pic of the group as his band passed them along a freeway, according to USA Today.
SCROLL FOR PHOTO
"They're looking at us, and I'm photographing them," Starr says of the encounter in Photograph, a book of photos from around the world taken by Starr throughout his career. The title is due out Nov. 22.
"The first couple of years, we saw a lot of places from the car because we couldn't go out anywhere," writes Starr. "We were just too big time. Everybody wanted a piece of us, so getting out was a big day."
The snapshot is part of a collection of 250 rare and unseen photos set to be published in Photograph and released by Genesis Publications. Each book will be signed by Starr himself, and all proceeds from sales will go to the Lotus Foundation, a charity Starr co-founded.
Ahead of his book's release, Starr is asking for help finding the teens from the highway snapshot. They should be in their 60s now, according to USA Today. Starr believes the photo was taken in Miami.
The Beatles arrived in Miami on Feb. 13, 1964. Three days later they appeared for a second time on "The Ed Sullivan Show," via a broadcast from the Deauville Hotel, just a week after their debut appearance, notes the Miami Herald.
There is a bit of doubt surrounding the location of Starr's highway photo. The teens are wearing coats, causing some to question whether the photograph was snapped in Miami. However, the Miami Herald says that Old Farmer's Almanac records show the area had been under a cold snap that week and that temperatures had dipped to 44 degrees.
Are you one of the six people in the car? Do you know anyone who is? Those with information on the kids in the car are asked to email USA TODAY music writer Edna Gundersen at egundersen@usatoday.com or Genesis Publications' Sasha Noquet at sasha@genesis-publications.com.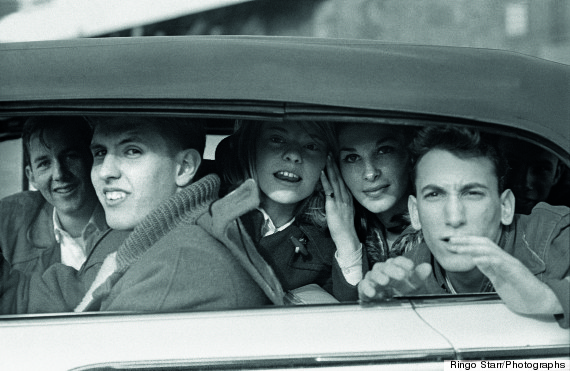 Photograph, by Ringo Starr, the signed limited edition book of 2,500 copies is available from www.RingoPhotoBook.com. Telephone: +44 (0)1483 540 970. Price: £345 (about $560).
BEFORE YOU GO
PHOTO GALLERY
Rare Beatles Photos