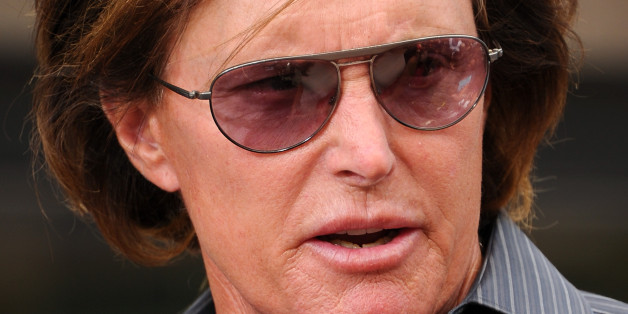 It looks like Kanye West left Bruce Jenner off the guest list for his surprise engagement to Kim Kardashian.
TMZ reports that Jenner wasn't invited to West's proposal party at the AT&T Park in San Francisco Monday (Oct. 21) despite the fact that the rest of his family was there. He also had no idea the rapper, who planned every detail of the extravagant event, was going to propose to his step-daughter.
Jenner was allegedly the first person Kardashian called after she got the ring, TMZ noted. It's unclear if he was left off the guest list because of his separation from Kris Jenner or because of his rocky relationship with the "Yeezus" star.
Back in May, Jenner called out West on "Extra," saying that the 36-year-old is never around.
"I have only met him once," the former Olympian told host Maria Menounos. "He's never ... he's not around. He was in Paris the whole time writing, and he just hasn't been around."
Last year, when West and Kardashian first started dating, Jenner said he wasn't "that excited" about it. RadarOnline.com reported he was worried about her jumping into a relationship so quickly after splitting from ex-husband Kris Humphries.
Jenner will likely be invited to the Kimye wedding, which E! News reports is "going to be huge."
BEFORE YOU GO
PHOTO GALLERY
Kim Kardashian and Kanye West