Last week, the world met Toby Sheldon: a 33-year-old songwriter who has had five surgeries and spent over $100,000 to look like Justin Bieber. Unfortunately, Sheldon is not much of a pioneer when it comes to celeb-inspired surgery.
As psychiatrist Dr. Carole Lieberman told Yahoo, "Consciously or unconsciously, people think that if they look like a particular celebrity, it will bring them the power that a celebrity has, the power to attract people, to be a heartbreaker, to have guys or girls swooning over them."
Here are eight people who have gone under the knife in an attempt to resemble their favorite stars:
Nicholas Ryan as Ryan Gosling
Aspiring actor Nicholas Ryan, 32, spent over $5,000 on Botox and filler injections in an attempt to look like Ryan Gosling. "He was deficient in the jaw, along its border, so we basically built out the entire jaw, squaring it off just like Ryan Gosling's," said Beverly Hills surgeon Dr. Tim Nevin. Ryan says he is happy with the results, post-op, adding, "Ryan Gosling does well with the ladies, hopefully so can I."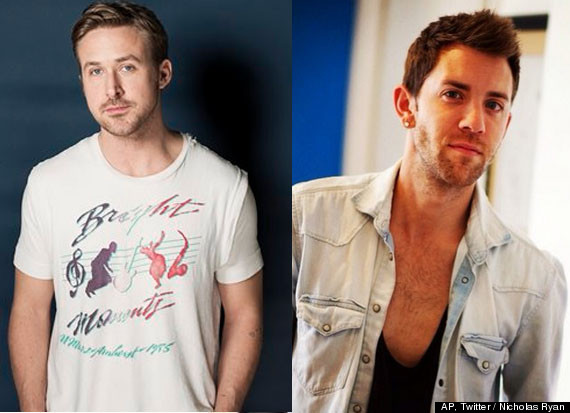 Myla Sinanaj as Kim Kardashian
After releasing a sex tape titled "The Anti Kim K: XXX," Myla Sinanaj underwent $30,000 in procedures, including liposuction, lip injections and breast implants. "I'm obsessed with her body," she told TMZ, "And want mine to be exactly the same."
I LOVE my body these days thanks to @nycplasticsurg .... can't wait for summer pic.twitter.com/6OF1XGSHRV

— Myla Sinanaj (@NYAngel24) October 22, 2013
Ashley Horn as Lindsay Lohan
At age 18, Lindsay Lohan's "long lost" half sister Ashley Horn underwent five procedures, spending over $25,000 to look like LiLo. 'I've gotten rhinoplasty, a bit of refinement underneath my cheeks and jawline, some fat injected into my chin and some fat injected into my upper cheeks,' Ashley told InTouch magazine, where she first revealed her new look.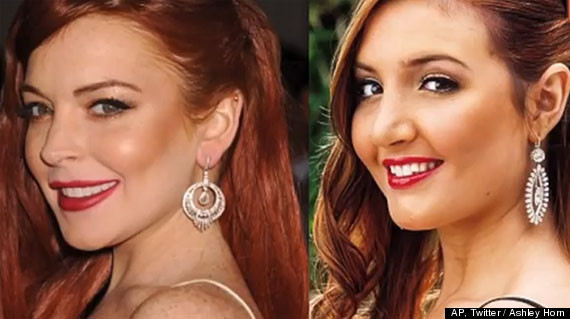 Mike and Matt as Brad Pitt
Arizona twins Mike and Matt opted to look like Brad Pitt, believing the resemblance would finally allow them to "make it big." Both underwent porcelain veneers, chin implants and rhinoplasty, and though neither has ever been mistaken for Brad, they are decidedly pleased with the results. "It will change your personality," Mike said of the procedure, "The way you act and carry yourself forever. I never knew that I could be as happy as I am right now."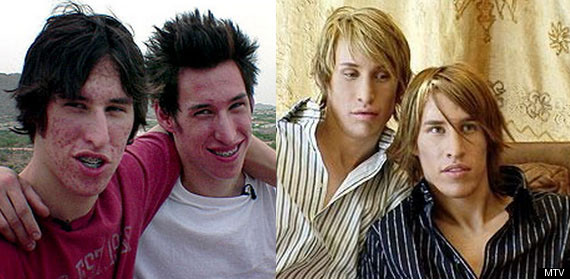 Crystal as Britney Spears
In hopes of looking like the Queen of Pop, Crystal opted to get rhinoplasty, fat grafts in her cheeks, lip injections and breast implants totaling nearly $25,000. After the surgery, Crystal planned to use her new look to impersonate Britney in her new job as a stripper.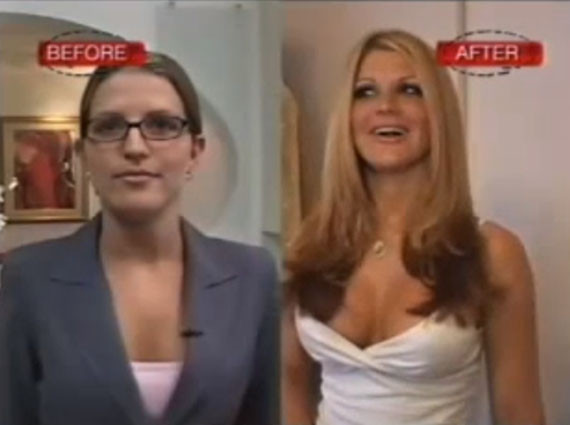 Sha as Pamela Anderson
Nineteen-year-old Sha opted for lipo, breast and lip implants in an attempt to resemble Pamela Anderson. After the surgery, she said she "loved all the attention" and soon after posed for the "college edition" of Playboy. In her follow-up interview with MTV, Sha said she picked the "Baywatch" babe because she is "smart in her business, and knows how to take advantage of every opportunity that comes with being beautiful."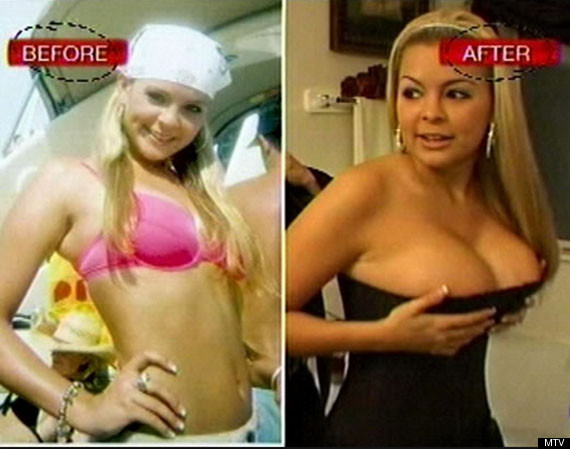 Lisa Connell as Demi Moore
When terminal cancer patient Lisa Connell announced that her dying wish was to look like Demi Moore, the "Ghost " actress tried to stop the procedure, tweeting, "Wish I could contact this woman Lisa Connell who wants to have surgery to look like me and encourage her to not to! She is a beautiful girl!" Connell went through with the procedure, spending over $60,000 on breast implants, liposuction and an eyebrow lift, as well as alterations to her skin and teeth. She responded to the backlash, saying, "I want to die beautiful, so this is my way of taking back control of my body."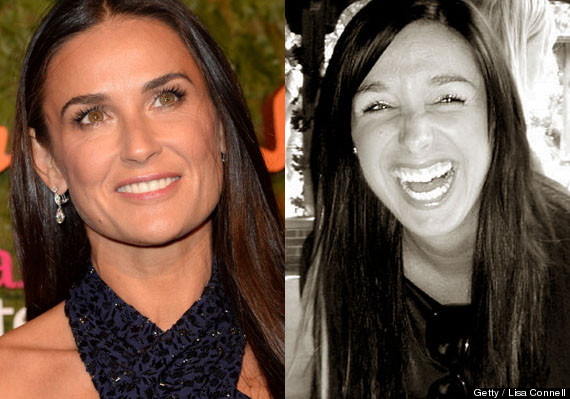 Miki Jay as Michael Jackson

Miki Jay, a U.K. mother of three, became obsessed with Michael Jackson after winning a talent show in 1991. She has spent over $16,000 getting her nose, chin and cheeks to look like Jackson's. Although, it seems the change has been profitable. The performer claims she makes $240,000 a year as a professional impersonator.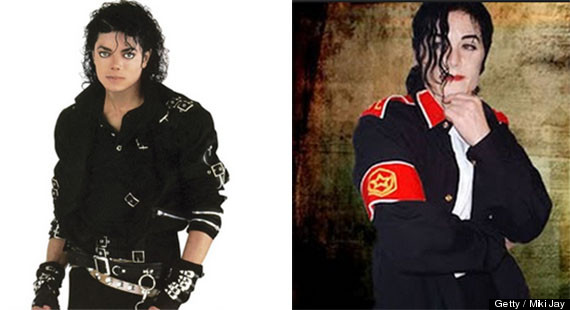 BEFORE YOU GO
PHOTO GALLERY
When Cosmetic Surgery Goes Wrong