Staff at a Kansas City restaurant were very, very happy over the weekend, thanks to the tremendous generosity of NFL player Tamba Hali.
(Story continues below.)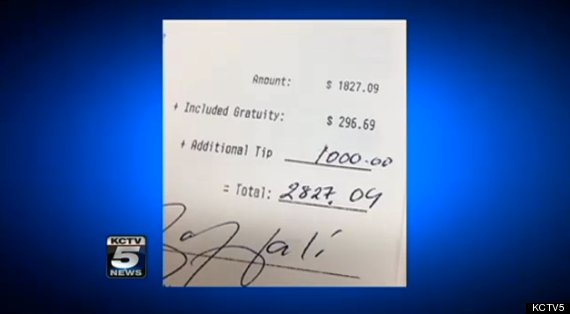 Hali, who had played a critical role in the Chiefs' win against the Houston Texans that afternoon, is said to be embarrassed by all the attention his hefty tip has attracted. The 29-year-old told KCTV that he merely wanted to give a helping hand to those around them.
"I have been helped all my life to this point. ... I can give back [and] I try to do that," he said. "I do this all the time when I go out because these people work hard. I'm just fortunate to be in this position."
BEFORE YOU GO
PHOTO GALLERY
Random Acts Of Kindness