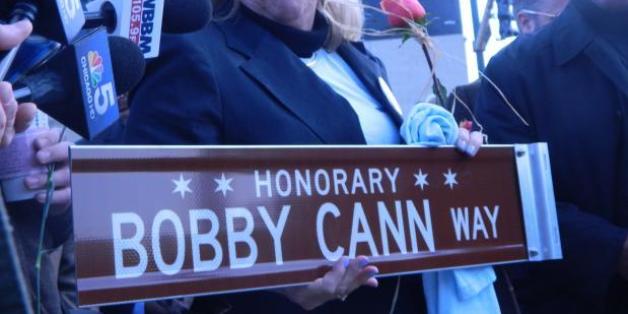 OLD TOWN — Bobby Cann always preached bike safety, and now his legacy will live on near the spot where he died.
Cann, a 26-year-old cyclist, was struck and killed May 26 by a driver near the intersection of Clybourn Avenue and Larrabee Street, which now bears his name as "Honorary Bobby Cann Way."
Dozens of family members attended the ceremony. Many regularly travel to Chicago from the East Coast to attend court dates of the man accused of driving while drunk and hitting Cann.