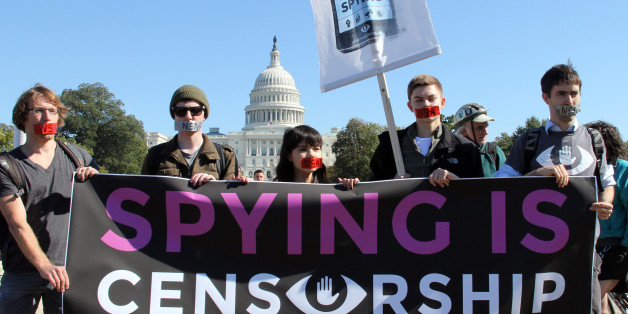 WASHINGTON -- Summoned to an international human rights hearing on the National Security Agency's worldwide surveillance apparatus, a United States official gave on Monday the diplomatic equivalent of a dog ate my homework excuse: he blamed the recent government shutdown.
Stressing that the United States took the issue "very seriously," diplomat Lawrence Gumbiner told the Inter-American Commission on Human Rights that he could not answer questions about NSA spying, which has inflamed tensions with countries whose leaders were spied on, including Brazil and Mexico.
The "extraordinary event" of the shutdown "prevented the United States from taking full and adequate preparations" to address such concerns, he explained, adding that the government would be happy to answer questions in writing in the coming weeks.
Gumbiner's brief excuse-making followed comments from the American Civil Liberties Union and the UN's special rapporteur on freedom of expression, Frank La Rue. Both outlined how the United States' spying threatened human rights in Latin America and threatened to set a worldwide norm that could stifle dissent.
The commission is a component of the Organization of American States, which aims to promote human rights in the Western hemisphere.
Gumbiner's response to questions about legal limits on the nation's spying provoked the "frustration" of Rodrigo Escobar Gil, an IACHR commissioner from Colombia, Escobar Gil said.
BEFORE YOU GO
PHOTO GALLERY
Politicians React To NSA Collecting Phone Records