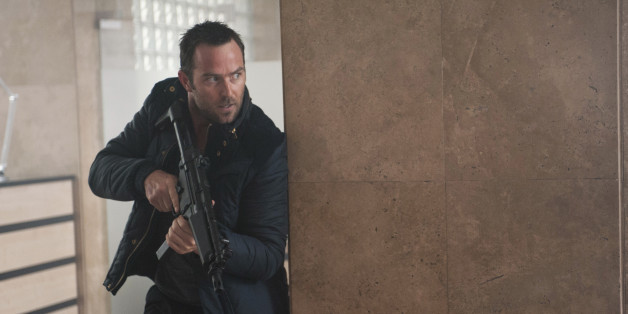 "Strike Back," the brawny Cinemax action series, has been renewed for a fourth season, which will arrive next year.
The bad news: It'll be the final season of "Strike Back" adventures.
For three seasons, a growing fanbase has followed the adventures of Sgt. Michael Stonebridge (Philip Winchester) and Damien Scott (Sullivan Stapleton), special-forces soldiers who track terrorists and carry out dangerous missions every week.
The excellent third season recently ended, and Cinemax is currently airing "Strike Back: Origins," a prequel season starring Richard Armitage ("The Hobbit") and Andrew Lincoln ("The Walking Dead").
The fourth season will consist of 10 episodes and shoot in Asia and Europe, Cinemax said in a statement.
Will Stapleton and Winchester be back for the last season? Let's hope so. Cinemax's press release noted that Michael J. Bassett and James Dormer, among other writers, directors and producers, will definitely be back. As for actors, the release said, "returning cast and additional crew will be announced at a later date."
BEFORE YOU GO
PHOTO GALLERY
Critics Picks 2013-2014