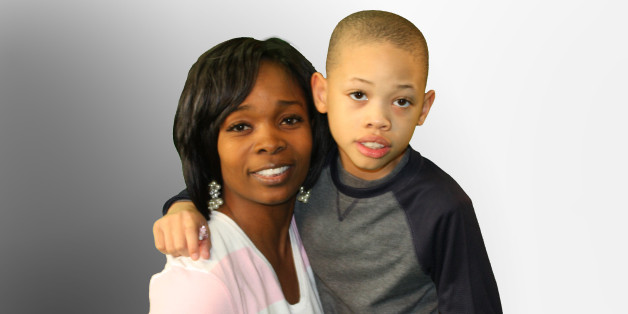 When Shell Jones' son, Duane, was 10 months old, the first-time mom began noticing behaviors she found curious. Duane liked to watch the same shows over and over, standing 1 foot from the television, insisting that the same section be played, stopped, rewound, then played again. He began speaking at 14 months, then stopped. When he was 2, Shell took Duane to a doctor who diagnosed him with an autism spectrum disorder.
After the diagnosis, Shell, who lives in the suburbs in eastern Michigan, searched for a place where her son could play. "I found that there was no place for me to take him without getting stares and whispers, and us being made to feel uncomfortable," she said. One of his favorites is Chuck E. Cheese's, but because of his cognitive delays, Duane, who is now 10, heads straight for the toddler zone. There is a Teletubbie toy he loves to sit on. "Physically, he's too big for the toy," she explained. "But it's typical behavior for someone affected by autism." And Shell said she has often felt guilty, wondering if it's a failure on her part to not make all spare moments serve some sort of developmental purpose.
So Shell hatched a plan for a facility that would combine play and learning, and be welcoming to families of children with ASD: the Play Place for Autistic Children. Originally, Shell envisioned it as a relatively small space -- 3,000- to 4,000-square feet where her son could go and play, and work on his developmental skills. Everything in it would have a therapeutic element; for example, a carousel would offer help with sensory integration, while bouncers would allow him to develop balance and coordination. Shell took her thoughts to an architect, and they grew and grew. Now, plans for the Play Place include a computer center, a laser-light chalk room, a movie theater and calming centers.
These days Jones has all but stopped working at the environmental services company she used to run with her husband. Instead, she spends her days, sans salary, getting the Play Place up and running in conjunction with a staff of three salaried employees and a board of directors that includes a special education professional and an occupational therapist. The 501(c)(3) foundation has been raising money -- a recent fundraiser had over 300 parents and children in attendance, Shell said -- and she and her husband have put in their own money as well.
"Within 18 months, I would like to see it totally developed into what I envision as the Disney World for children with autism," said Shell, adding that they are currently in the process of working on a crucial variance. "It will be a fantasy world."
For now, Duane, who began speaking at 8 but still struggles with communication, does not fully understand his mother's work. But when Shell takes him to fundraisers, she said, he is completely engaged. "Of course, he makes a beeline to the bouncer," she laughed. Working on his behalf, Shell said, not only feels meaningful and "natural," it has helped her connect with other parents of children with autism who often tell her they, too, have been searching for an open, understanding place where their sons and daughters can just play.
"Play is any child's natural form of engagement. It's just that simple," Shell said. "As opposed to always sitting in front of a teacher, or a therapist, they want to be on a swing."
This post is part of a series produced by The Huffington Post highlighting the contributions of Go-Givers -- people who are looking beyond a "Go-Getter" approach to success and redefining success to include the importance of giving back. To nominate a Go-Giver of the Week, email gogiver@huffingtonpost.com.