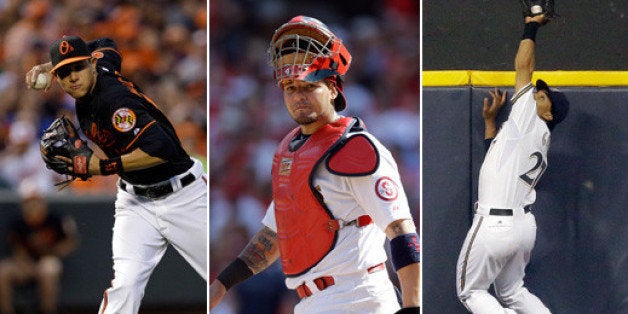 The 2013 Gold Glove Award winners have been revealed. For the sixth straight year, Cardinals catcher Yadier Molina is one of them.
Molina was one of four players in the World Series to take home the defensive honor, including Dustn Pedroia, Shane Victorino and Adam Wainwright. The Baltimore Orioles and Kansas City Royals each had three winners, the most of any team.
Take a look at all 18 winners.
PHOTO GALLERY
2013 Gold Glove Winners