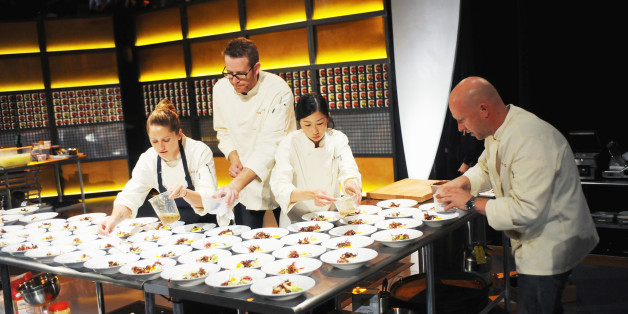 There is no denying that reality TV cooking competitions are here to stay, for better or for worse. What started with "Iron Chef" in Japan has evolved and blossomed into something usually entertaining and sometimes infuriating. Some cooking competitions focus mostly on the food, others on the contestants themselves and some (the worst ones) focus on the proposed celebrity of the judges and hosts for most of the show. There are even cooking competition shows that have launched the careers of celebrity chefs -- some of whom we are probably stuck with forever now.
Like everything, there's a hierarchy at play. Some of these are just better conceived than others. Some are more perfectly executed. And some are such ridiculous ideas that they end up scoring some points, just for being so much idiotic fun. Below, you'll find my ranking of reality TV cooking competitions, ranked in order from absolute worst to undeniable best. Which one's your favorite?
Want to read more from HuffPost Taste? Follow us on Twitter, Facebook, Pinterest and Tumblr.
BEFORE YOU GO
PHOTO GALLERY
11 Most Polarizing Celebrity Chefs