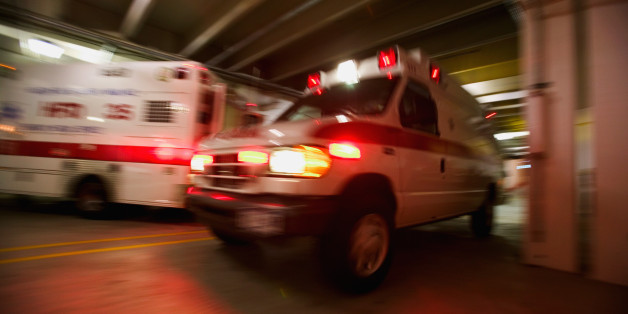 As if the tax breaks and the cuddling weren't enough, new research shows that married folks have yet another advantage over their divorced counterparts: they're less likely to die from a preventable accident.
Sociologists out of Rice University and the University of Pennsylvania recently looked at how social relationships and socio-economic status affect life expectancy. They found that divorced people are more than twice as likely than married people to die from preventable causes of accidental death (things like fire, poisoning and smoke inhalation). The two groups were equally likely to die from less preventable causes of accidental death like air and water transportation accidents.
In conducting their study, the researchers looked at data from the National Health Interview Survey and compared 1,302,090 adults aged 18 and older who survived or died from accidents between 1986 and 2006.
They also found that people with low educational attainment are at a greater risk for accidental death than more highly educated adults.
"Well-educated individuals, on average, have greater socio-economic resources, which can be used to their advantage to prevent accidental death (i.e., safeguarding a home from fire)," said Justin Denney, the lead author of the study. "And marital status is influential in that it can provide positive support, may discourage a partner's risk and offer immediate support that saves lives in the event of an emergency."
This isn't the first time researchers have pointed out the health benefits of being married. Earlier this year, a Finnish study that found that marriage reduces the risk of heart attack in both men and women at any age. And in January 2013, researchers out of Duke University Medical Center found that married people were less at risk for premature death than single people.
Keep in touch! Check out HuffPost Divorce on Facebook and Twitter.
BEFORE YOU GO
PHOTO GALLERY
The Most Fascinating Divorce Findings Of 2012