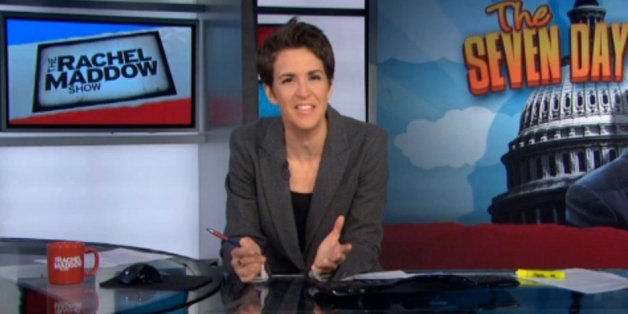 Rachel Maddow called out Congress and Republicans in particular on Tuesday for the amount of time they plan to take off work for the rest of the year.
On her MSNBC show Tuesday, Maddow pointed out that Congress will be off starting the middle of Wednesday throughout the rest of this week, all of next week and the proceeding Monday. After that, Congress will work a four day week, followed by another four day week.
"That kind of schedule and a six figure salary for doing it — that is a combination that is impossible not to love," she said.
Maddow then turned her attention to a Politico report that Speaker John Boehner is considering canceling some of the 19 legislative days left for 2013. "Apparently there are no big plans," she said incredulously. "They're not working on anything else between now and the end of the year. They plan to not doing anything. The next big idea they're floating... is I don't know, more vacation. That's their big plan."
She proceeded to call out Congressional Republicans for claiming that there won't be time to vote on immigration before the end of the year.
BEFORE YOU GO
PHOTO GALLERY
Rachel Maddow Through The Years