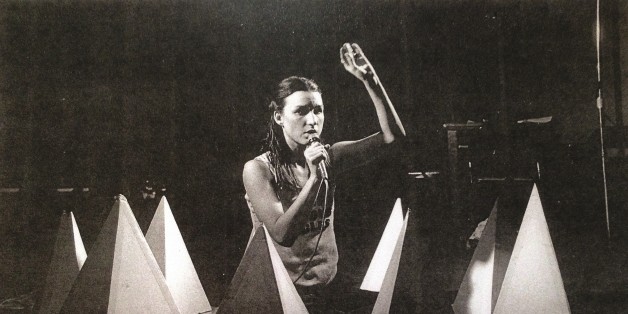 A new exhibition opening on Thursday at the Whitney Museum invites New Yorkers to explore a grim, yet powerful period of performance art that flourished in downtown Manhattan from 1970 to 1980.
Rituals of Rented Island -- named for artist Jack Smith's abhorrence of landlord privatization -- combines a variety of alternative, lesser known mediums in order to shed light on the works of twenty downtown artists from what was a unique moment in art history.
The immersive exhibition takes museum-goers in and out of several re-stagings of performances by artists including Mike Kelley, Sylvia Palacios Whitman, and Jack Smith.
The exhibition's opening follows the recent death of Lou Reed, whose wife Laurie Anderson's media pieces are featured in the retrospective.
Reed's passing evokes the memory of an old New York, the same New York the exhibit seeks to revive.
"I had the opportunity to meet [Reed] on several occasions through some work on Warhol and I thought about how much his spirit encompasses this moment and how he created a persona," chief curator for the Whitney Donna De Salvo said during Wednesday's preview. "But it was unflinchingly real in the way he never sugar-coated anything. I think that spirit, for me it's so much of this moment in New York."
Rituals of Rented Island: Object Theater, Loft Performance, and the New Psychodrama-Manhattan, 1970-1980 is on view from October 31 to February 2.
BEFORE YOU GO
PHOTO GALLERY
"Rituals Of Rented Island" At The Whitney