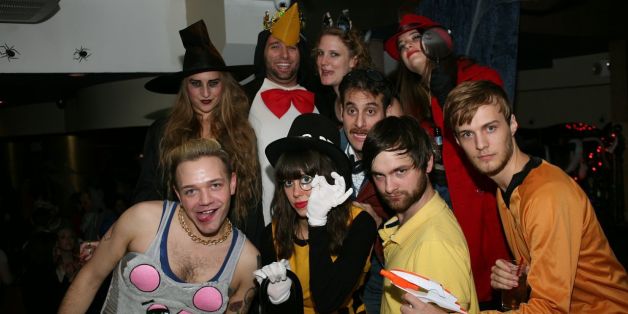 On Wednesday night, our staff changed the game and made history as we kicked off the First Annual Huffington Post Halloween Party. Writers and editors know how to dress up and get down, and we've got the photos to prove it.
Which editor has the most awkward dance moves? Who wore the most gender-bending costume? Who had a little too much of that sweet Halloween juice? You'll find out in the slideshow below. Feel free to give your favorite HuffPosters a good ribbing in the comments section.
Special thanks to Le Reve for hosting the night of debauchery and providing tasty food. Thank you to our sponsors, Jim Beam, La Tipica, and Victory Brewing Company for providing the liquid courage we needed to keep dancing, and a thank you to our photographer for the night, Kayla Kern.
PHOTO GALLERY
HuffPost Halloween Party