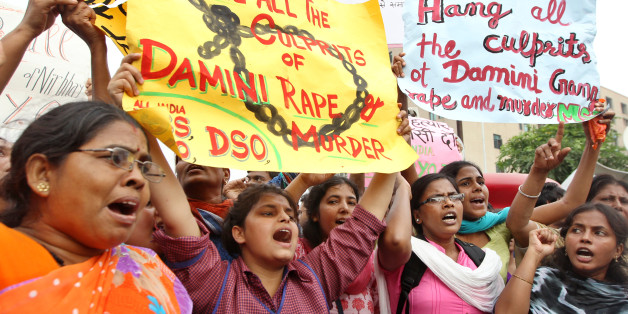 Nearly a year after the brutal gang rape of a student on a moving bus, the number of reported rape cases in Delhi has nearly doubled, according to a report heard by India's Supreme Court Wednesday.
Between January and Oct. 15 of this year, 1,330 instances of rape and 2,844 molestation cases were reported to authorities, The Hindu reports. Comparatively, Delhi's government recorded 706 rape cases and 727 molestation reports in 2012.
By the numbers, it appears instances of rape and sexual assault have skyrocketed in the region following the highly publicized gang rape in the capital city on Dec. 16, 2012. However, the startling increase may be attributed to more victims coming forward and reporting cases of rape.
After hearing the figures, Justice G.S. Singhvi expressed concern over the purported increase in violence against women, noting that the gang rape in New Delhi was not an isolated incident.
"Everyday girls traveling in buses are subjected to molestation. Women continue to suffer. Incidents get highlighted when the people come out to protest," Singhvi said in court, according to the Deccan Herald.
It seems Singhvi's statement holds true for the case of the 23-year-old student who was sexually assaulted and beaten on a bus in New Delhi.
In the aftermath of the brutal gang rape, massive protests erupted in the capital as many demanded greater protections for women. Shortly after, Indian officials announced plans for a broad campaign to ensure the safety of women on public transportation. The government also fast-tracked legislation to make punishments for those convicted of rape or sexual violence stricter.
Yet, despite the increase in penalties and coverage of rape cases by international news outlets, reports of crimes against women in the region have continued to stream in. As freelance journalist Samira Shackle writes in the New Statesman: "Since the Delhi case, sexual violence in India has been obsessively discussed within the country and outside it. But is it a solution any closer? (sic)"
BEFORE YOU GO
PHOTO GALLERY
4 Sentenced In Gang Rape Case