The "Here Comes Honey Boo Boo" family took on reality TV's other famous family, the Kardashians, for Halloween. Mama June, Sugar Bear, Alana, Jessica, Anna, Pumpkin and Uncle Poodle donned the finest animal print and black wigs to take on the Kardashians.
Alana -- that's Honey Boo Boo -- dressed as Kris Jenner, Mama June was Kim, Sugar Bear was Bruce Jenner, Anna was Kourtney, baby Kaitlyn was Penelope Disick, Pumpkin dressed as Scott Disick, Jessica went as Khloé and Uncle Poodle dressed as Kim as well, according to People.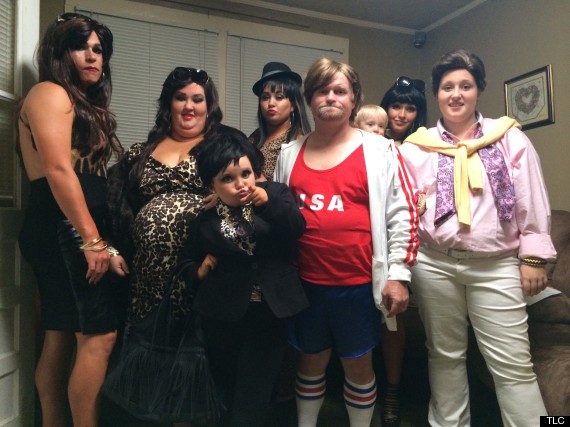 "Here Comes Honey Boo Boo" returns Thursday, Jan. 16 at 9 p.m. ET on TLC.
PHOTO GALLERY
Celebrities In Halloween Costumes