On Friday, Nov. 1, Hollywood's silver screen legends, Robert DeNiro, Michael Douglas, Kevin Kline, and Morgan Freeman are going to give "The Hangover" a run for its money with their new film, "Last Vegas." But the only drugs involved will be Lipitor and Zestril.
The older wolfpack hit Vegas to celebrate 50 years of friendship, in the movie, for an old-timers' bachelor party. But if your idea of fun doesn't involve tigers in bathrooms or partying like a spring-breaker, Vegas still has plenty to offer and it isn't just for twenty-somethings. Last year, 37 percent of all visitors were over 50, according to the Las Vegas Convention and Visitors Authority.
Whether you're a Vegas virgin or looking to party like it's 1959, here are our top tips for enjoying Vegas at any age.
STAY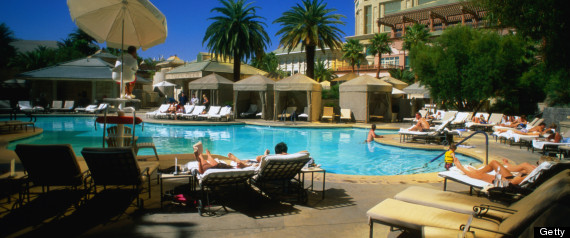 If you're looking for a luxurious hotel but don't want to worry about loud college kids bringing the party back to their rooms at night, you have several options. To stay on the Strip, Vegas.com's director of content, Jennifer Whitehair, suggests the Four Seasons Hotel. If you're open to going off-Strip for a quieter stay, consider the Red Rock Resort, Green Valley Ranch in Henderson, or the M Resort and Casino.
"These are Strip level resorts, off-strip, so you don't have to deal with the nightclub crowd. They have spas, really plush rooms, fine dining, and some of the top 10 buffets," Whitehair told The Huffington Post.
PLAY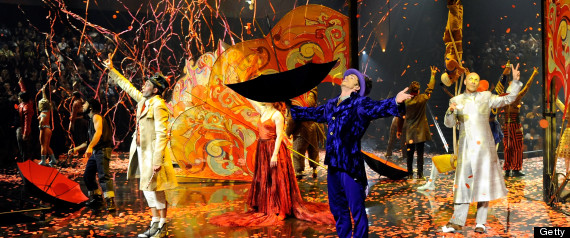 Without a doubt, one of Vegas' main attraction is the variety of shows from musicals to live concerts. If you're feeling nostalgic, you can see "LOVE' which is Cirque du Soleil's acrobatic tribute to The Beatles. The show uses remastered tapes of the band's original Abbey Road recordings so you'll feel like you're back in the swinging 60s with the crystal-clear sound quality.
If you're in the mood for live music and dance performances, the Smith Center near downtown Las Vegas is just a quick cab ride from the strip. The center has a series of jazz performances lined up, as well as classical music, Broadway plays, and ballets. Check their calendar before your visit to see what's going on.
PARTY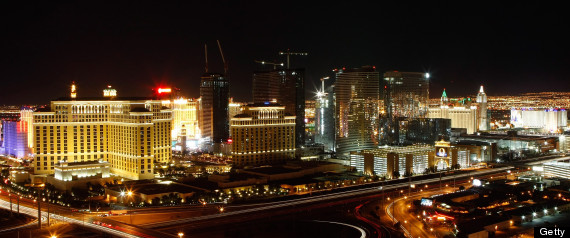 You can let down your hair in Vegas without pushing through hot, crowded clubs that only play electronic and techno music. If there's any popular club you're dying to check out though, you can still go. Just go early. Whitehair says most clubs open at 10 p.m. and for the first hour or so, there's a lull during which it's less crowded.
If you'd rather have laid back drinks at a lounge, the Voodoo club on the rooftop of the Rio Hotel. The lounge offers one of the best views of the city from the two-story club with an outdoor area also. The club is known for its famous, "Witch Doctor" cocktail and often has live music scheduled.
Another pick is the two-tiered bar, Parasol Up/Down at the Wynn, offering spectacular views of the hotel's Lake of Dreams. Sip on some of the rarest drinks on earth, like the Hardy Perfection, and enjoy the colorful decor.
SEE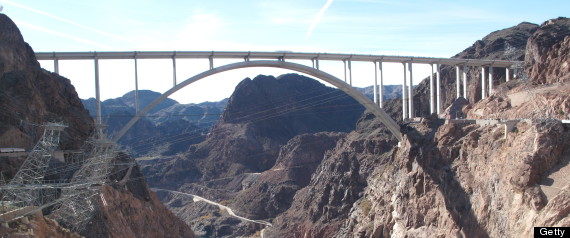 "There's so much more to Vegas than just partying," Whitehair says. Its Nevada location puts it in close proximity to many outdoor attractions. Just 6 miles from the strip you can see the Springs Preserve, the birthplace of Las Vegas. Though the springs are dried up, you can learn about the city's history, check out wildlife displays, and botanical gardens. You can also check out several parks within driving distance including Red Rock National Conservation Area, the Valley of Fire State Park, and even the Grand Canyon. Here you can go hiking, camping, and take in the beautiful scenery.
Another major national attraction, the Hoover Dam, is under an hour away from the strip. Built in the 1930s, it's a symbol of American engineering and the art deco movement.
If you're an art lover, there are many galleries with intriguing exhibits. The Bellagio Gallery of Fine Art often features world renowned artists and currently has an Andy Warhol exhibit on display through New Years.
EAT
Vegas is a food lover's paradise, offering some of the world's best buffets. Most hotels have their own buffet, with buffets at the Bellagio, Wynn, and M Resort being among the top rated. Whitehair says many buffets offer senior discounts to those over 50, so be sure to ask.
Most hotels also offer a players club card which gives you special discounts on dining, prime seating for shows, rewards points earned on your stays. You can sign up as soon as you check in and start earning points immediately.

BEFORE YOU GO
PHOTO GALLERY
Ann's Tips For Traveling Light