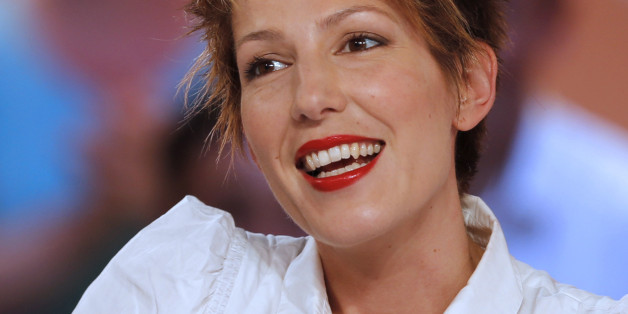 While jokes about current events are often funny, other times the humor can come across as rather inappropriate.
French journalist Natacha Polony learned that firsthand Friday when she made a quip about France's recent deportation of Leonarda Dibrani, a 15-year-old Roma girl who was sent back to Kosovo with her family after repeated asylum requests were denied.
The Europe 1 radio host tweeted a photo of a poverty-stricken woman wearing a dress with the name of the expensive Givenchy label written across. Accompanying the pic, Polony wrote, "Leonarda back in France for fashionweek [sic]."
Le Huffington Post managed to capture a screenshot of the tweet: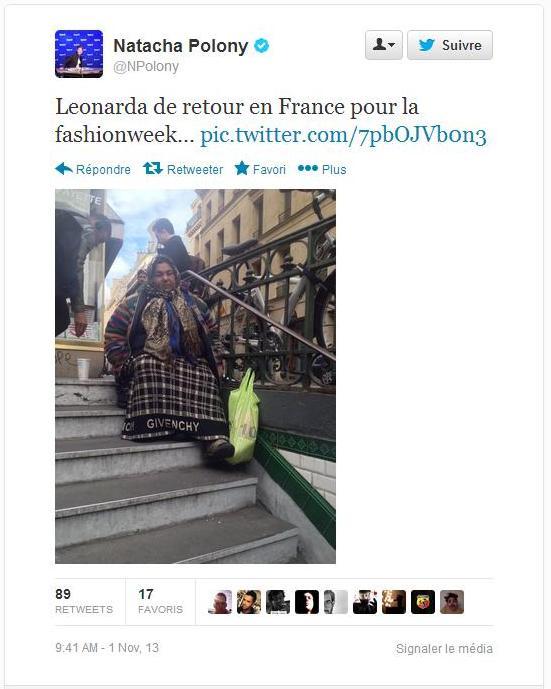 Polony quickly deleted the post from Twitter and tried to downplay the situation. In a follow-up tweet, she explained that a friend had sent her the photo and that the controversial tweet was a bad joke.
But the damage was already done.
Many on Twitter criticized Polony for the tweet, which was labeled everything from black humor to xenophobia. In a post on Le Nouvel Observateur's Le Plus, a historian and blogger said Polony crossed a line by joking about human misery. He joined others in wondering whether the journalist, who also works as a host for a French public TV channel, should be penalized.
The deportation of the 15-year-old Roma girl has been a hotly debated topic in France. Dibrani was on a school field trip at the time when police ordered her off the bus and she was taken into custody in front of her classmates. Thousands of students marched through the streets of Paris in the following days, denouncing the deportation. It was later revealed that the family's asylum application was undermined because Dibrani's father lied about the family's nationality. An offer by President Francois Hollande to for Dibrani to return to France without her family was widely criticized.
BEFORE YOU GO
PHOTO GALLERY
Roma Expulsions