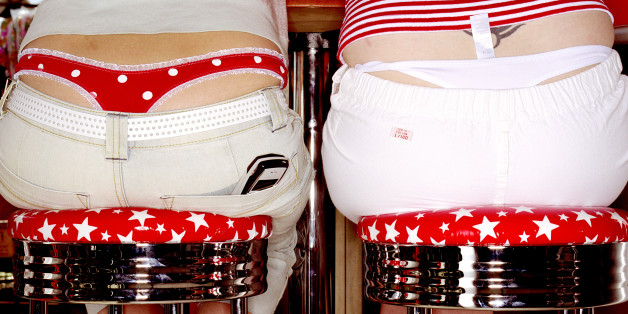 OPA-LOCKA, Fl -- A controversial 2007 city ordinance that drew praise from conservative host Dr. Laura Schlessinger and criticism from the ACLU may now be expanded to women.
Opa-Locka banned saggy pants and exposed underwear in city buildings six years ago and in 2010, expanded the ban to include any public place.
Signs dot the small 4.2-square-mile city warning that low-slung pants violate the city's law.
Those with their boxers exposed now face a $250 fine or up to 10 hours of community service.
While the ordinance does not explicitly target males only, an Opa-Locka city commissioner is making sure women are held to the same standard.
"I heard a little boy say, 'Mommy, pull your pants up, that man is looking at you,' " Dorothy Johnson, who sponsored the new measure and who is also known as "Lady Justice" in the community, told the Miami Herald. "Your son is telling you this, and she didn't see anything wrong with it."
City commissioners recently voted to tentatively expand the ban to women, as well as double the fine to $500, reports the Herald.
For minors found in violation, parents would have to foot the bill, according to city code posted online.
"We passed this law… to try to teach the kids to be a better person… to be more respectable and have a decent life when they get much older," Commissioner Timothy Holmes, who introduced the original 2007 ban, said on a Japanese TV show covering strange laws. Watch a clip below.
Meanwhile the ACLU of Florida called Holmes's legislation "a ridiculous waste of public resources" that would "disproportionately penalize African-American youth" and "impose overly harsh penalties for victimless behavior."
BEFORE YOU GO
PHOTO GALLERY
Craziest Fashion Controversies & Feuds