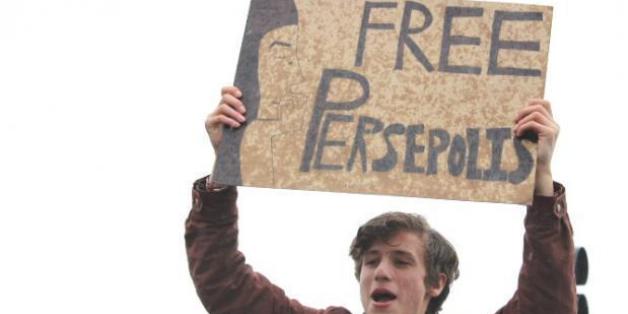 Story by Patty Wetli, courtesy DNAinfo Chicago:
ROSCOE VILLAGE — The Illinois Library Association presented Lane Tech College Prep High School with its Intellectual Freedom Award, honoring the school for protesting the removal of the graphic novel "Persepolis" from CPS schools.
Lane Tech's student body and the school's 451 Degrees Banned Book Club were the official recipients of the award, which was first handed out in 1983. The award recognized "students' advocacy for intellectual freedom through their responses to a book ban within the Chicago Public School system," according to a statement.
"Persepolis" is an autobiographical graphic novel written by Marjane Satrapi. It describes the author's childhood in Iran in the 1970s and '80s as she lived through the Islamic Revolution and the country's war with Iraq.
BEFORE YOU GO
PHOTO GALLERY
Top Ten List of Frequently Challenged Books in 2012