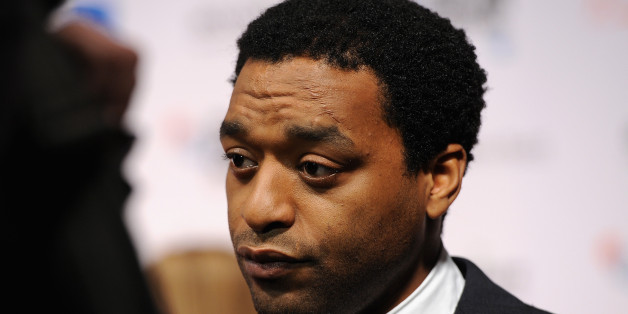 Because an actor isn't truly an actor until they're rumored for a role in "Star Wars," Chiwetel Ejiofor is the latest name to surface as a potential participant in J.J. Abrams' "Star Wars: Episode VII."
As relayed by Times of London writer Rhys Blakely (via Bleeding Cool), Ejiofor was recently spotted at Abrams' office, which is now enough to start speculation about "Star Wars." For his part, Abrams refused to discuss whether Ejiofor was involved in the "Episode VII" casting merry-go-round, but he did tell Blakely that the "12 Years A Slave" star was "a very talented gentleman."
Ejiofor is just the latest actor to have his or her name attached to "Episode VII" discussion, joining the ranks of Benedict Cumberbatch, Saoirse Ronan and Alex Pettyfer. Even original players Harrison Ford, Mark Hamill and Carrie Fisher are still only rumored for the sequel, as their involvement has not been confirmed in an official capacity just yet.
"I mean, everybody's going in on this project. They're trying to figure out what they want," Michael B. Jordan, who admitted to the Associated Press that he also auditioned for "Star Wars," said back in October.
"Everyone who wants to be part of that film, they know about," Cumberbatch told The Hollywood Reporter when the subject of his "Star Wars" rumor was broached in a recent interview.
For now, Abrams is busy writing the script for "Episode VII" with Lawrence Kasdan (Oscar winner Michael Arndt, who was hired to write "Episode VII" in November of last year, left the project at the end of October). The film is expected to arrive in theaters in 2015.
HuffPost Entertainment contacted Ejiofor's representatives for comment on the rumor; this post will be updated if they respond.
[via The Times]
PHOTO GALLERY
Celebrity News & Photos