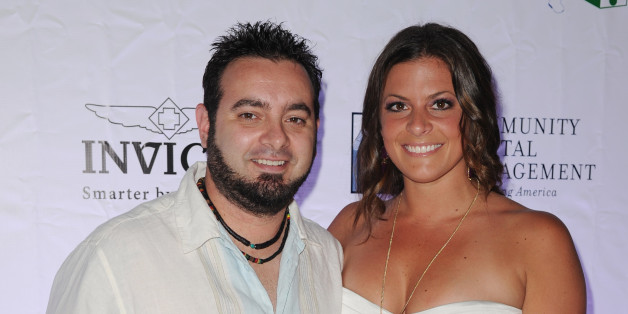 Chris Kirkpatrick of *NSYNC is a married man!
The singer, 42, tied the knot with Karly Skladany, 29, at the Loews Hotel in Orlando, Fla., on Saturday (Nov. 2), Us Weekly confirms. All the members of *NSYNC were in attendance, including Justin Timberlake and his wife Jessica Biel, Joey Fatone, J.C. Chasez and Lance Bass. Kirkpatrick's bandmates were both groomsmen and ushers for the ceremony.
Big day for @IamCKirkpatrick love is a beautiful thing to witness.

— JC Chasez (@JCChasez) November 3, 2013
"What's really hilarious to me is that we went to get fitted for our tuxes at Men's Wearhouse -- and he [Kirkpatrick] got us the cheapest tuxes there he could possibly get, which I think is so Chris and very lovely. I mean that's just who he is," Bass said about Kirkpatrick's nuptials during his SiriusXM radio show Dirty Pop on Oct. 29, joking, "I think its hilarious to know that Justin Timberlake is going to be in a Men's Wearhouse tux ushering the wedding."
Kirkpatrick and Skladany have been dating for more than three years and got engaged in Oct. 2013 during a pre-planned birthday trip to Italy.
Congrats to the happy couple!
BEFORE YOU GO
PHOTO GALLERY
Celebrity Weddings