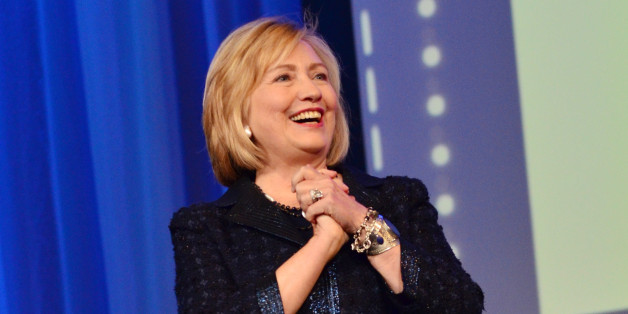 WASHINGTON, Nov 3 (Reuters) - Hillary Clinton was flattered by an early endorsement by New York Democratic Senator Charles Schumer but has made no decision about running for president in 2016, her office said on Sunday.
Schumer, in a speech to Democratic activists in Iowa on Saturday night, said "2016 is Hillary's time," and urged her to seek the Democratic presidential nomination.
It was the latest in a series of endorsements by Democratic leaders for the former secretary of state and former U.S. senator who is pondering whether to run in 2016 after losing the nomination in 2008 to Barack Obama.
Polls show Clinton leading all potential 2016 Democratic presidential candidates.
Clinton's office appreciated Schumer's gesture but said Clinton had not made up her mind.
"Senator Schumer is an old colleague and an even older friend, and what he said about her is very flattering. Ultimately though this is a very personal decision that she hasn't made," Clinton's office said in a statement. (Reporting By Steve Holland; Editing by Coina Chiacu)
BEFORE YOU GO
PHOTO GALLERY
Hillary And Bill Through The Years