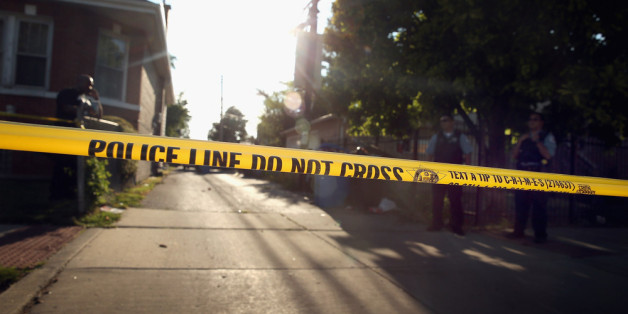 Weekend violence left at least four people dead from a range of crimes, including a 31-year-old woman who was found dead after what police believe was a domestic dispute.
Police found Lady Diana Sanabria, 31, dead in her Brighton Park home around 7:30 p.m. Sunday night. DNAinfo Chicago reports police found the woman in her apartment in the 4400 block of South Richmond Street.
According to the Tribune, police believe the incident was related to a domestic dispute, but had no suspects in custody Monday morning.
Three men were also killed over the weekend in shootings and at least eight others were wounded by gun violence since Friday.
Luis Villasenor, 27, died just after 6 a.m. Saturday after police found him lying in an alley near the 4200 block of West West End Avenue in Garfield Park some 30 minutes earlier, the Sun-Times reports.
Villasenor couldn't tell police who shot him or how it happened before he was pronounced dead at the hospital.
Later that night, 18-year-old Antonio Cooper was shot to death on a West Englewood sidewalk in the 6300 block of South Hermitage Avenue around 6:40 p.m. Police believe the slaying may be drug-related, the Sun-Times reports.
Around 10:50 p.m. in the Fifth City neighborhood on the west side, 27-year-old Jason Jernigan was shot to death in the 3400 block of West Adams Street. Shot in the chest and abdomen, Jernigan died at the scene. The Tribune reports family members and neighbors gathered outside as police collected evidence and remembered the man as "well-liked" with a good sense of humor.
Sunday afternoon, an unidentified man was found shot to death in West Englewood. DNAinfo reports police found the man, believed to be in his 20s, in a basement stairwell in the 6500 block of South Bishop Street just after 3 p.m.
Area detectives are investigating in each of the homicides.
BEFORE YOU GO
PHOTO GALLERY
Crime In Chicago