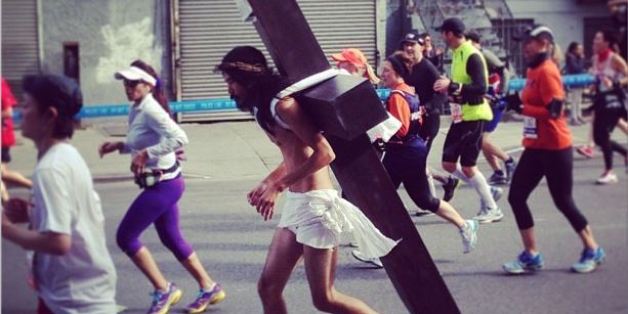 If you were watching the New York Marathon yesterday, you might have seen the holiest participant of all-- "Marathon Jesus."
Barefoot, bearded, and carrying a cross on his back, runner 55970 was caught on camera by many, as people posted tweets and Instagrams of him.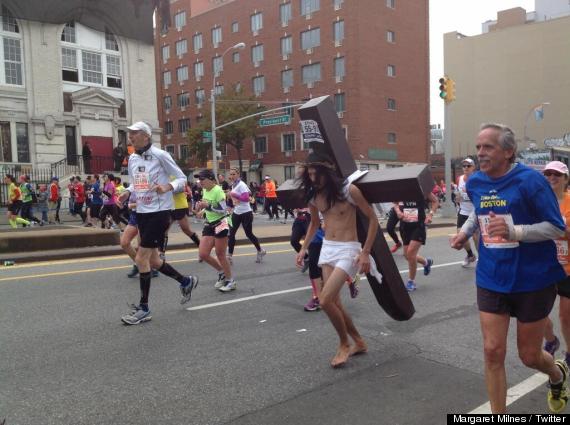 The person registered on the marathon website with that bib number is Makoto Takeuchi from Chiba, Japan.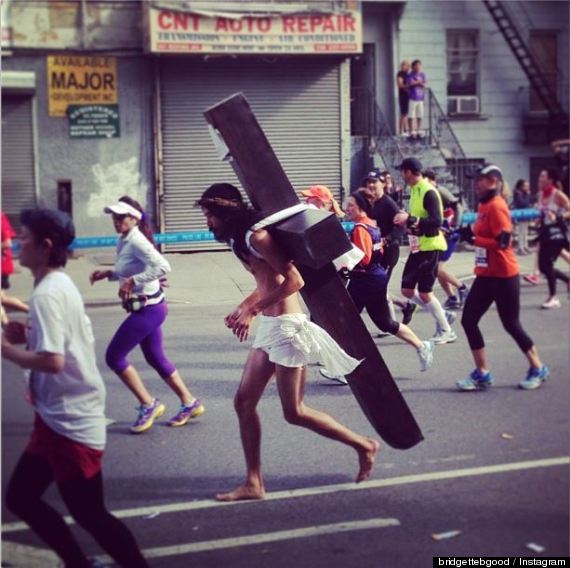 However, it seems that his holy get-up wasn't just for art, or for stares. ESPN reporter Michele Steele tweeted that he was participating for a higher purpose, as a sign on the back of the cross declared that he was running for victims of the Boston Marathon bombing.
Some had their doubts about Jesus laid to rest, as one spectator tweeted: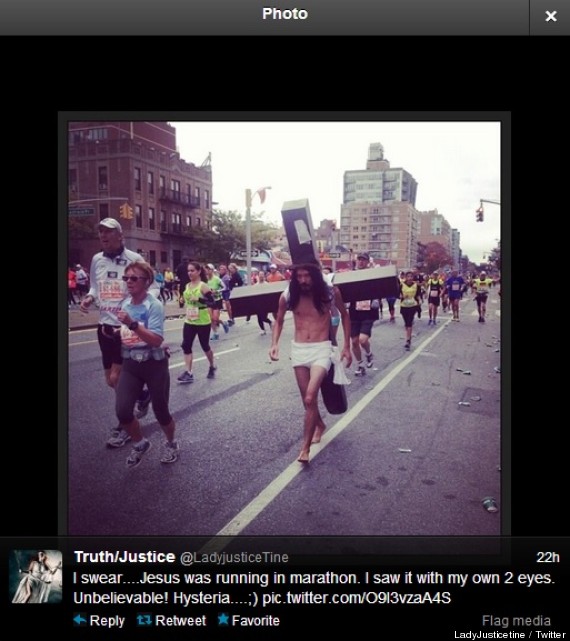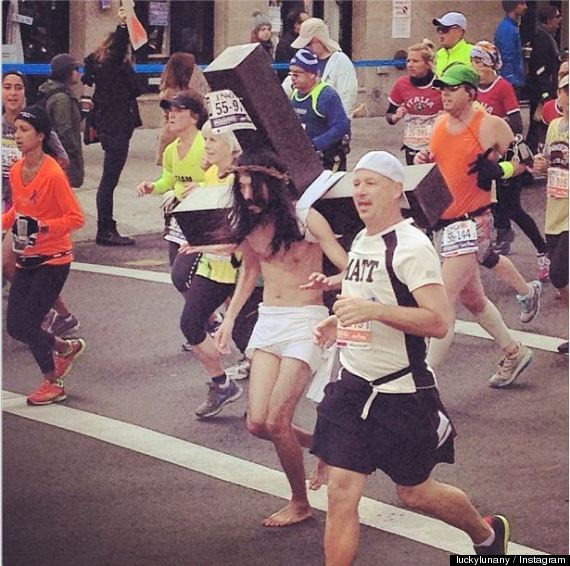 Takeuchi may also have made an appearance at the 2012 Tokyo Marathon:
BEFORE YOU GO
PHOTO GALLERY
The Face of Jesus in Strange Places