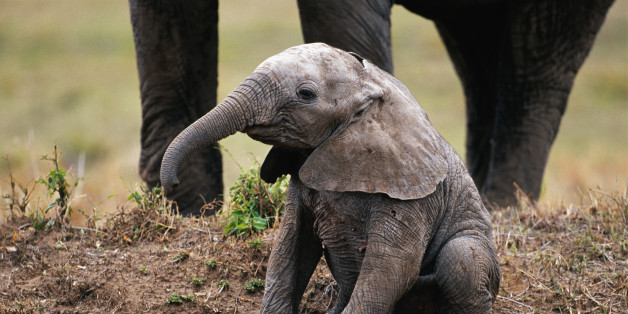 Step aside, Cesar Millan: You've got some major competition -- and she's only 14 years-old.
Meet Nirmala Toppo, the Indian teen who has officially raised the bar when it comes to animal-whispering. According to BBC News, herds of wild elephants are making their way into cities in India as result of industrialization. But when one group of elephants encroached on the populated city of Rourkela, state forest department officials knew who to turn to.
Thanks to Nirmala's rumored talents -- which she said she discovered after her mother was killed by wild elephants -- officials say she was able to help guide the animals into their natural habitat.
"First I pray and then talk to the herd. They understand what I say. I tell them this is not your home," Nirmala told BBC News, who walked the elephants miles back into the forest. "You should return where you belong."
Head over to BBC to read more of Nirmala's story.
There could be some truth to the young girl's reported abilities -- after all, elephants are known for being highly intelligent and communicative animals. They are also capable of maintaining long-term social relationships over the course of their lives. (For proof, check out this amazing video of an elephant family reunion.)
In the coming months, India will be holding its first-ever international conference to discuss the conservation and welfare of elephants. According to environment minister Jayanthi Natarajan, the country is home to 60 percent of all of Asia's wild elephants and 20 percent of captive elephants.
BEFORE YOU GO
PHOTO GALLERY
Teen Olympians In Unusual Sports