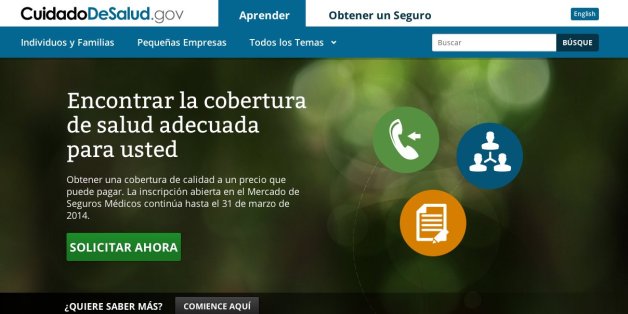 After two election cycles of Democrats successfully marketing Obamacare to Hispanic voters, the health care law's rocky start could turn into a bargaining chip for Republicans.
Hispanic adults have supported President Obama's Affordable Care Act at a rate twice that of whites. More than 10 million Hispanics—roughly one-fourth of the total uninsured population—stand to benefit from the law. An outsize proportion of the eligible Hispanics are the healthy millennials who could make or break universal health care.
But glitches on the enrollment site are blocking Hispanics (and everyone else) from signing up for subsidized insurance, while the Spanish-language website has been delayed until further notice. In a surprising gaffe by an administration that has put a premium on Hispanic outreach, the site geared toward Hispanics featured pictures of Asian-Americans at one point.
BEFORE YOU GO
PHOTO GALLERY
Latinos And Health Insurance