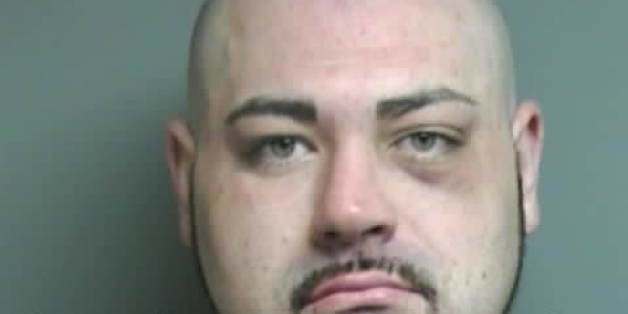 A father faces life in prison after being charged with abusing his daughter, who is only three weeks old.
The newborn infant, who lives with her father and mother in Mt. Clemens, Mich., had 18 broken bones. Fifteen were newly shattered; three appeared to be previously broken, the Macomb Daily reported. The girl did not suffer head injuries, and all the broken bones occurred from her neck down.
The Detroit News reports that both parents were interviewed by detectives, who determined that her father, Lance Finner, was allegedly watching the baby while her mother slept. The Detroit Free Press offered a different account; claiming the mother told authorities she was not at home during the time the alleged attack took place.
"He didn't give us any plausible information to say how the injuries may have happened," Sheriff Anthony Wickersham told the Detroit News. "This baby didn't hurt itself."
Finner was charged with first-degree child abuse, a felony which can carry a maximum punishment of life in prison. His bond was set at two million dollars.
According to the News, Finner's aunt and his wife's brother, who did not give their names to the paper, attended Finner's arraignment Monday and said they didn't believe he abused his daughter.
This isn't Finner's first brush with the law. He was convicted of one count of malicious destruction of property in 2008, with another count dismissed, the Macomb Daily reports. He was also reportedly charged with assault and battery in 2011.
Wickersham told the Macomb Daily that incidents like this alleged beating are on the rise, and several high-profile child abuse cases have recently made headlines. In August, Macomb County 2-year-old Damian Sutton was taken off life support after suffering what doctors said was one of the worst cases of shaken baby syndrome they had ever seen. His mother's boyfriend, Ronald Dimambro, is accused of shaking him and throwing him. In 2012, Randall Caballerro was sentenced for 16 to 25 years for choking his 3-year-old stepson, which he said the devil made him do.
According to a report issued by Kids Count in Michigan, child abuse and neglect cases have jumped 27 percent in Macomb County during the past decade.
"Children are getting injured, abused and dying," he said. "If the parents of these young kids can't handle it or babysitters can't handle it, we've got to get them some resources to help them take care of their kids."
BEFORE YOU GO
PHOTO GALLERY
Dumb Criminals: Mugshot Gallery