A year ago this week, more than 125,000 people signed a secession petition asking the Obama administration to "Peacefully grant the State of Texas to withdraw from the United States of America and create its own NEW government."
Texas Railroad Commissioner Barry Smitherman (R), who is running to be the state's next attorney general, told WorldNetDaily in September that he has been preparing for secession in case "the rest of the country falls apart."
"Generally speaking, we have made great progress in becoming an independent nation, an 'island nation' if you will, and I think we want to continue down that path so that if the rest of the country falls apart ... Texas can operate as a stand-alone entity with energy, food, water and roads as if we were a closed-loop system," Smitherman said.
Texas Gov. Rick Perry (R) expressed similar sentiments in 2009, threatening secession if "Washington continues to thumb their nose at the American people."
Let's take a look at what our Union would lose without Texas:
1. The country's worst healthcare provider.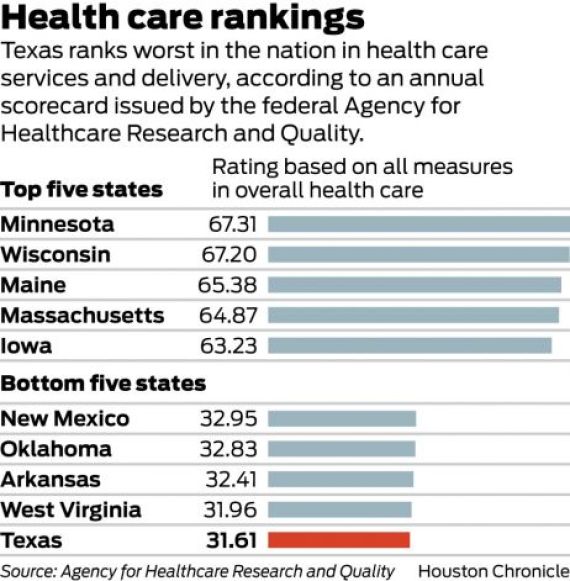 In 2012, the federal government ranked Texas as the worst healthcare provider in the country, as seen in the chart above from the Houston Chronicle.
Texas had the highest rate of uninsured people at 22.5 percent. The state also had the highest rate of uninsured children, unemployed and elderly people.
"There are a lot of places Texas can make improvements," said Dr. Ernest Moy, medical officer at the Agency for Healthcare Research and Quality and the lead author of the scorecard. "We're not comparing it to some fantasy world, we're comparing it to other states around the nation."
Texas also scored as the worst of all states in caring for breast cancer patients under 70, and in home healthcare for patients suffering from chronic pain, respiratory problems and urinary incontinence.
2. Some of the nation's strictest abortion laws.
Although U.S. District Judge Lee Yeakel issued an injunction blocking the admitting privileges requirement in Texas' new restrictive abortion law, a panel of judges at the 5th Circuit Court of Appeals on Thursday ruled the state could move forward with the provision.
Texas is now the largest state requiring doctors who perform abortions to have admitting privileges in a hospital within 30 miles.
The law bans abortions at 20 weeks and, as of September 2014, will require doctors to perform all abortions in surgical facilities. It also requires doctors to be present when women take an abortion-inducing pill.
Similar provisions requiring doctors to have admitting privileges have been put in place in other red states, like Mississippi, where hospitals often refuse admitting privileges to abortion providers on ideological grounds.
Numerous clinics providing abortions have already closed across Texas.
"Today's ruling will have tragic consequences for women in Texas and across the state," Planned Parenthood's Danielle Wells said in the wake of the 5th Circuit Court of Appeals ruling. "It means that one in three Texas women will no longer have access to safe abortion services."
Several states other states, including Oklahoma and Kansas, are also home to some of the strictest laws on abortion.
3. Discriminatory religious standards.
The Texas Bill of Rights mandates that anyone who wants to qualify for public office must first acknowledge the existence of a "Supreme Being."
According to the Texas Constitution, "No religious test shall ever be required as a qualification to any office, or public trust, in this State; nor shall any one be excluded from holding office on account of his religious sentiments, provided he acknowledge the existence of a Supreme Being."
"I'm proud we are standing up for religious freedom in our state," Perry said in June as he signed the so-called "Merry Christmas bill." "Freedom of religion doesn't mean freedom from religion."
4. One of the worst states for women.
A 2013 report by the Center for American Progress gave the state of Texas an "F" for how it treats women.
The report revealed women in Texas make 79 cents for every dollar men make, while more than 19 percent of women in Texas live in poverty. Moreover, almost 25 percent of non-elderly women in Texas are uninsured.
Texas also fails to provide paid family, medical or temporary disability leave. "This leaves women -- and men -- without the security of knowing their job will be there if they need to take time off to care for family or medical issues," CAP concludes.
5. Frequent executions, including of mentally ill and challenged citizens.
Texas leads the nation in number of executions, with 503 since 1976, including 14 thus far in 2013.
A September report on the fairness and accuracy of Texas' death penalty system, published by The American Bar Association, found "In many areas, Texas appears out of step with better practices implemented in other capital jurisdictions, fails to rely upon scientifically reliable methods and processes in the administration of the death penalty, and provides the public with inadequate information to understand and evaluate capital punishment in the state."
The state legislature continues to allow people with mental retardation to be sentenced to death. "The state's definition of mental retardation ... are not supported by any medical authority and instead rely on popular misconceptions regarding how persons with mental retardation behave," the report reads.
What's more, "Texas has not prohibited the death penalty for offenders with mental disabilities similar to mental retardation, such as dementia or traumatic brain injury," according to the report. "Texas also does not prohibit application of the death penalty on persons with severe mental disorders that significantly impair their ability to control their conduct ... such as schizophrenia ... even if their actions were based on delusions caused by their illness."
6. The largest U.S. city that doesn't provide domestic partner benefits.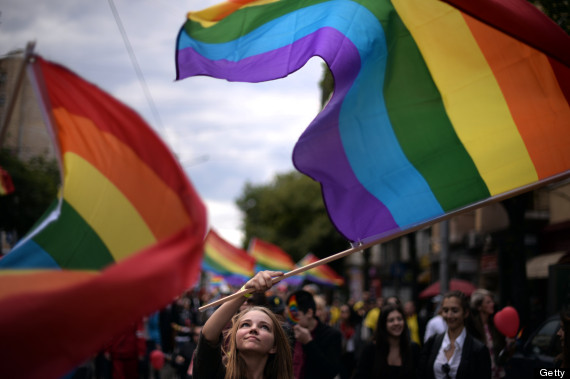 In April 2013, Texas Attorney General Greg Abbott (R) ruled that domestic partner benefits are barred by the Texas Constitution, making Houston the largest city in the U.S. that doesn't provide them.
We'd also lose Austin, Texas' liberal hub, which does provide benefits to domestic partners under the Benefits Division of the city's Human Resources Department.
Texas does not recognize same-sex relationships in any way on the state level.
Unfortunately, discrimination against gays would not cease to exist with Texas' secession. In 2012, PolicyMic ranked Virginia, Tennessee and Michigan as the top three worst states for LGBT rights.
7. Voting laws that discriminate against women, students and the poor.
A new law in Texas forces voters to present one of the following forms of ID in order to cast a ballot: a driver's license, a state personal ID card, a concealed handgun license, a U.S. military ID card, a U.S. citizenship certificate, or a U.S. passport. Although a concealed weapons permit qualifies a person to vote, a student ID does not.
Women are particularly affected by the law's requirement for a "substantially similar" match of a person's voter ID name to his or her name on voter registration rolls, due to frequent name changes through marriage. According to the Brennan Center for Justice, only "66 percent of voting-age women with ready access to any proof of citizenship have a document with [their] current legal name."
The law's disproportionate impact on women voters could skew the upcoming 2014 elections, particularly the governor's race, in which Democrat Wendy Davis will likely compete against Abbott.
The law also targets student, low-income and minority voters, who are less likely to possess the required forms of identification.
Perry has argued that the voting restrictions prevent fraud, although there has been only one successful voter impersonation convictionsince 2000, according to a News21 database.
8. Chuck Norris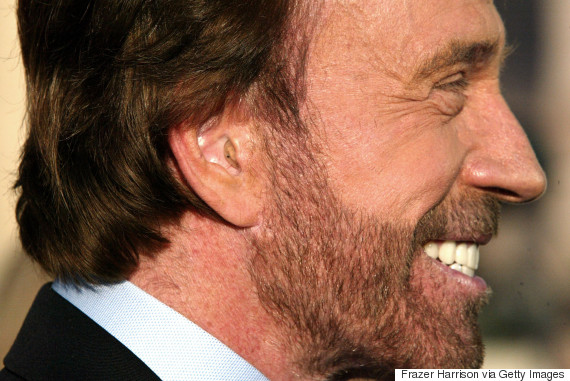 American martial artist, "Walker, Texas Ranger" actor and Lone Star State resident Chuck Norris would be sorely missed for his brilliant cinematic achievements ... and his true-to-Texas conservative Christian values, on display in his WorldNetDaily column.
"I definitely feel I do have God in my corner." -- Chuck Norris
9. Texas belt buckles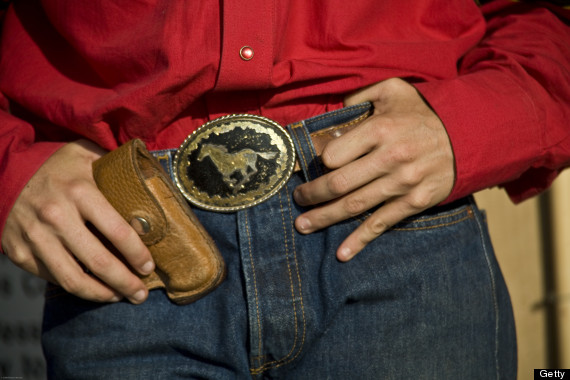 How else could we keep our pants up?
10. Ted Cruz
Ted Cruz has been a U.S. senator for less than a year, but already his role in the recent government shutdown has made him the most divisive member of the modern-day GOP.
Cruz has been hailed a hero by tea party-backed Republicans, including Rep. Michele Bachmann (R-Minn.) and Sen. Mike Lee (R-Utah), while being called a "fraud" running a "fool's errand" by more mainstream Republicans like Rep. Peter King (R-N.Y.) and Sen. John McCain (R-Ariz.).
BEFORE YOU GO
PHOTO GALLERY
Reactions To Wendy Davis' Marathon Filibuster