When you're famous, it's not easy to look for love. On top of worrying about playing hard to get and when to text back, you have to constantly wonder if your suitors just want a piece of the limelight, or maybe just your money. The stars can't prowl for prospects in the same places we regular people do, but here's what it would look like if they could.
From the depths of our imaginations, we bring you OkCupid accounts for nine (relatively) single celebrities.
Taylor Swift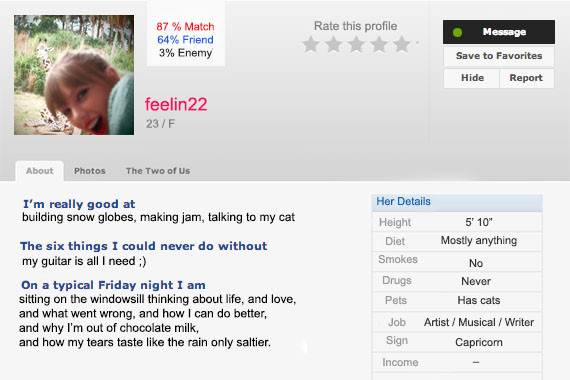 Katie Holmes
George Clooney
Paris Hilton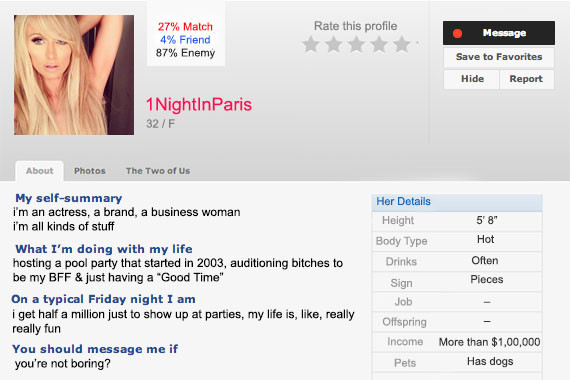 Justin Bieber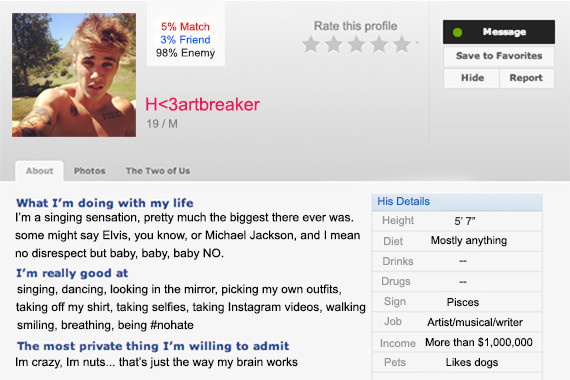 Farrah Abraham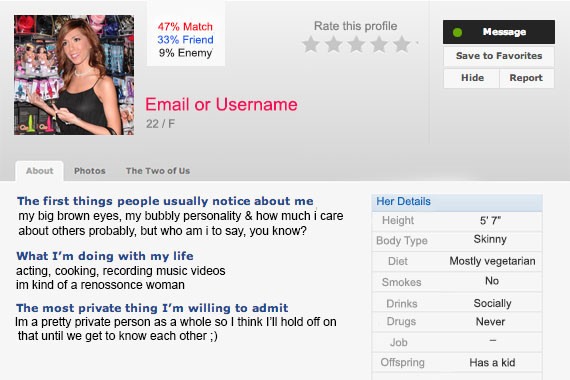 Miley Cyrus
Selena Gomez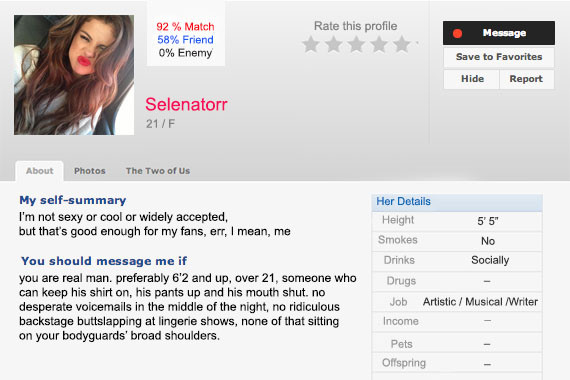 Kristen Stewart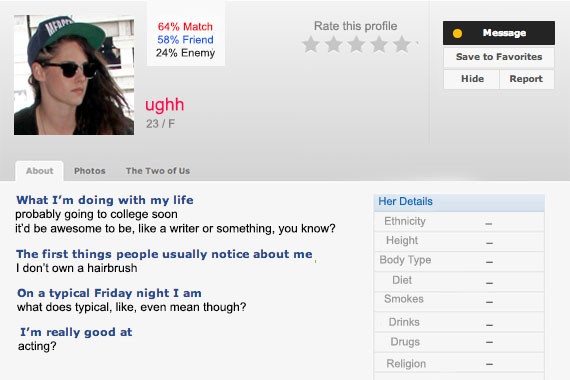 BEFORE YOU GO
PHOTO GALLERY
Something About These Pairs Doesn't Add Up...